Jessa Duggar Engaged, Ready for God to Write Next Chapter of Her Life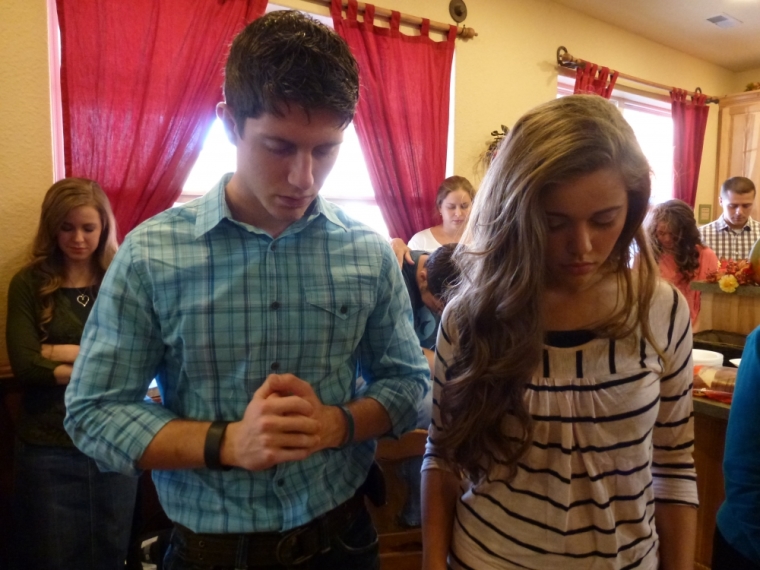 Jessa Duggar is officially engaged to boyfriend Ben Seewald; the couple has been together for 11 months and followed strict guidelines throughout their courtship.
Duggar and Seewald began courting 11 months ago and decided not to hold hands until they were actually engaged. They also decided to save their first kiss until their wedding day, as is Duggar family tradition. Older sister Jill recently married her boyfriend, and the couple also followed the conservative rules of courtship.
"We are so blessed to be engaged! God has written an amazing story through our courtship, and another chapter has just begun! We are thrilled to see what the future holds – especially the wedding bells!" the couple said in a statement.
"We do have a lot in common," Jessa told People earlier in the courtship. "He is a mellow personality, very romantic and very sweet. I am very cut and dried and my sisters are coaching me on sweet romantic things to say."
The couple has shared photographs of themselves on dates, and one familiar photo is of the two praying with others in the room surrounding them. Courtship includes prayer and often serious discussions with family members who can offer advice and guidance as the relationship continues. The goal of courtship is marriage, and the three Duggar children who have participated in courtship have all gotten married soon after announcing their engagement.
"The Duggar family gets asked a lot of questions," Seewald told People. "A lot of times we take it as a lesson, and we ask other people who are older and wiser than us to share wisdom with us about relationships. It's an important thing."
Jim Bob and Michelle Duggar, the patriarch and matriarch of the large Duggar family recently celebrated their 30th wedding anniversary. Both are strong Christians who have dedicated their lives to sharing God's word and promised to accept any and all children God decided to bless them with. That has led to their family including 19 children; daughter Jubilee passed away after being born prematurely.
Jessa and Ben have said that they will also make the same promise, as have older siblings Jill and Joshua.
"We are talking about our goals and even just like our future, with family, we both talked about adoptions," Jessa said. "We are open to having children and both want to adopt, too."
The couple's relationship will play out on the new season of "19 Kids & Counting," which airs September 2 on TLC.