Jessa Duggar Ready to Start a Family With Husband Ben Seewald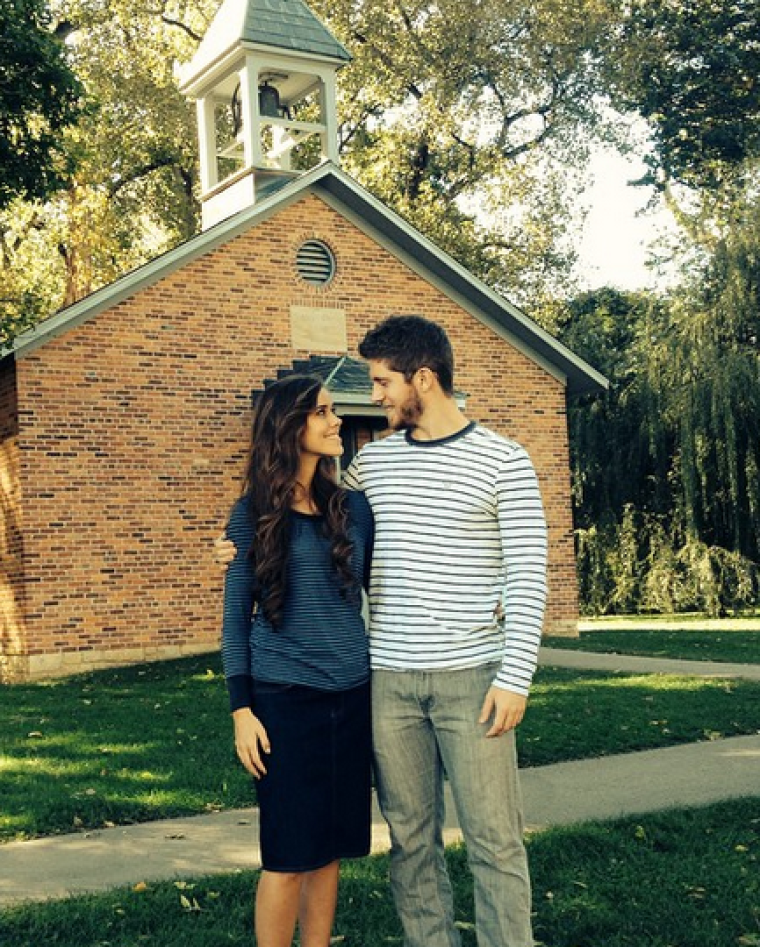 Jessa Duggar revealed that she and husband Ben Seewald are ready to start their family, even if it means not necessarily adopting right away.
The couple recently spoke about wanting to adopt, but that will take at least two years due to rules that explicitly state potential adoptive parents must be married for two years before beginning the process. Yet that is not stopping Jessa and Ben from fulfilling the dream they've had since before getting married in Nov.
"We hope to adopt a lot of kids," Jessa told People in Feb. "If God blesses us with biological kids of our own, it's not going to quench our desire to adopt. Even before we married, we wanted to adopt."
On an upcoming episode of "19 Kids & Counting," Jessa and Ben spend time with Jill and her husband Derick, who are currently expecting their own child. The couples talk about future plans and family, as well as Jessa's upcoming wedding.
"I'm really excited to have a future niece or nephew I'll get to spoil," Jessa reveals. "It just makes me stop and think man, that could be Ben and I real soon. I guess I'm ready for it. I mean, I don't think I'd be getting married if I didn't think I was ready to start a family."
The two are currently on a speaking tour with the Southern Women's Show in order to promote her book Growing Up Duggar as well as answering general questions about married life and reality TV.
"Hopefully really soon," Ben said when asked when they planned to start their families.
"And we also hope to adopt," Jessa added.
"Yes, we see a need in our own community and would like to start there," Ben said of the adoption process, "but we want to adopt a lot of kids so hopefully both."
The newlyweds will have their wedding featured on the next season of "19 Kids & Counting" on TLC.