Jessa Duggar's Fiance Moves Into Family Home, Couple Hoping to 'Accelerate' Relationship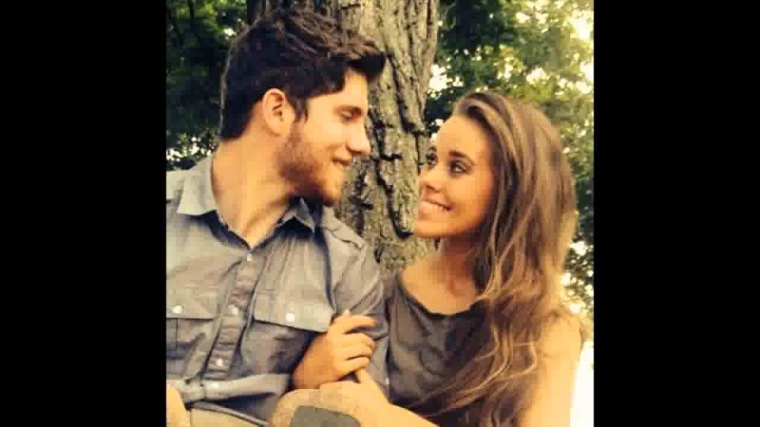 There is a new addition to the Duggar family household as Jessa's fiancé Ben Seewald has moved into the guesthouse on the Duggar's property.
"He moved up here a few weeks ago," Jim Bob Duggar told People. "It has been really good. He has been able to spend a lot more time with Jessa and our family. We have a guesthouse in front of our house, with a shower and everything, separate from the main house."
Jessa and Ben got engaged earlier this month after courting for almost one year. The entire Duggar family participates in the practice of courting rather than dating. They relied on God and wisdom from their parents to continue their relationship, all the while abstaining from physical contact. It is part of courtship for the Duggar family and a practice that has led to two successful marriages. Ben's move was actually Jim Bob's idea.
"Ben was living four hours away in Hot Springs with his parents," the Duggar patriarch revealed. "After Michelle and I were talking about it, we have so many projects that we need help for – everything from construction projects to keeping the grass mowed to putting roof on a building, paperwork and things like that – and we asked him if he would be interested in moving up here so that Jessa and his relationship could be really accelerated. He was all for it and his parents were happy about it."
Of course, that does not mean or guarantee that the two will have much privacy. With a full household, and the family rules still intact, the betrothed will not spend true "alone" time until after saying "I do."
"They always have a chaperone," Jim Bob noted. "It has just worked out great. It is a little more labor intensive for Dad – we did set a curfew. By midnight, every night, we need to make sure everybody is back in their place. Jessa and Ben have set up their own courtship standards. They did not hold hands until they got engaged. After they got engaged, they started holding hands. Just like Jill and Derick, they will be saving their first kiss for their wedding day."
Even though no one knows when that may be, knowing the Duggar family, another family wedding could be right around the corner.