'Jesus Christ Money Master' author gets 3 life sentences for bilking millions from Christians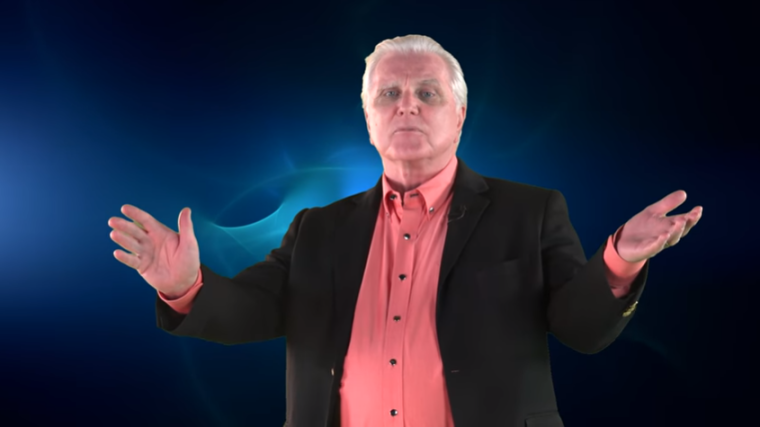 William Neil "Doc" Gallagher, an 80-year-old Christian radio personality from Texas and author of the Jesus Christ, Money Master Leader Guide, was sentenced to three life sentences plus an additional 30 years in prison Monday for defrauding more than 190 people, many of whom were older adult Christians, of at least $23 million.
"'Doc' Gallagher is one of the worst offenders I have seen," Lori Varnell, chief of the Tarrant County Criminal District Attorney's Elder Financial Fraud team, said in a press statement. "He ruthlessly stole from his clients who trusted him for almost a decade. He amassed $32 million in loss to all of his clients and exploited many elder individuals. He worked his way around churches preying on people who believed he was a Christian."
Gallagher, who was once president and CEO of the Gallagher Financial Group, described himself on the company website as an experienced financial advisor, financial journalist and author who also served as an instructor at Texas Christian University.
His company's mission was "to be a vehicle of God's peace and comfort to as many people as possible, helping first with their financial peace of mind, then also with their spiritual, emotional and family well-being." He also advertised on Christian radio with the tagline: "See you in church on Sunday."
Despite the claims of his company to Christian virtues, the prosecutors say Gallagher was busy bilking seniors out of millions through a Ponzi scheme, which he pleaded guilty to running on Aug.31.
A release from the U.S. Securities and Exchange Commission showed that from December 2014 through January 2019, Gallagher raised at least $19.6 million from approximately 60 senior citizens by falsely claiming to be a licensed investment adviser.
"He offered an investment that he called a Diversified Growth and Income Strategy Account, in which he promised to acquire income-generating assets for his clients in five specified categories. He promised investors that they would receive guaranteed, risk-free returns in their accounts ranging from 5% to 8% per year. In reality, except for one $75,000 annuity purchase, Gallagher purchased no assets in any of the five categories and no other assets to back the promised returns," the release said. "Instead, he exhausted virtually all investor funds on spending unrelated to the accounts, including misappropriating significant portions for personal and company expenses and to make Ponzi payments to investors."
In addition to visiting churches and promoting his business on Christian radio stations owned by Salem Media, Gallagher promoted his investment business in books, like Jesus Christ, Money Master, which has a one-star review on Amazon.
More than a dozen of his older adult victims testified against Gallagher on Monday in a three-hour court hearing where they shared how they lost between $50,000 and $600,000, then asked Judge Elizabeth Beach to sentence him to life in prison for his crimes.
"Some have had to sell their homes, borrow money from their children or take part-time jobs to supplement their social security payments. They spoke of losing trust in people and of the depression many now suffer because of losing their money through Gallagher's company," the Tarrant County Criminal District Attorney's Office said.
"I'm afraid my money is going to run out," Judy Dewitt, one of the victims, said. "It's a very scary thing."
Another victim, Susan Pippi, said: "I don't trust anybody anymore, except for God and my family."