Jesus Culture Reveals How They Keep Fire Burning for God After 20 Years Together (Video)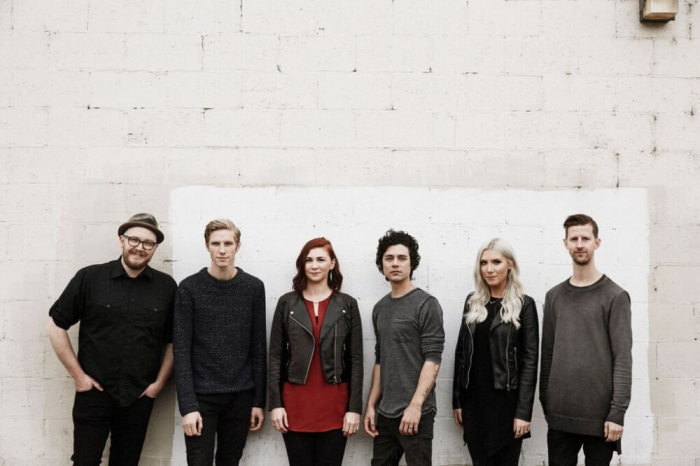 Jesus Culture recently shared how they've managed to keep their fire for God burning strong as they gear up for the release of their upcoming album, Living With a Fire.
"Over the years we have poured our lives out for Jesus, fought for our relationships with Him, and also our relationships with each other," frontwoman Kim Walker-Smith revealed in a statement shared with The Christian Post Monday.
"When we first started, it was a passion that ignited in our hearts that became the flame that Jesus fanned into a fire. Our prayer in the beginning was that we would never lose sight of what matters above everything else; relationship with Jesus and bringing Him glory! Now, on the verge of 20 years, we can say with conviction that our hearts are still burning for Jesus, and we are still wanting to bring Him glory, above all."
The band purposes to share that unquenchable fire through every lyric, in every gathering, and in every prayer they share together. Their new album will likewise do that by proclaiming the "matchless love of Jesus and to see a generation of young and old, completely given to walking in His presence."
Capitol Christian Music Group announced that the release of their new live worship album will hit stores Aug. 31. The band has been together for nearly 20 years using their gifts and talents to usher people into times of worship and encounters with Jesus.
Living With a Fire was recorded live at Jesus Culture's home church in Sacramento, California, during a conference they recently held. The songs feature worship leaders Walker-Smith, Chris Quilala, Bryan & Katie Torwalt, Derek Johnson and Chris McClarney on vocals.
"It was amazing to record at our home conference again," Frontman Quilala commented. "The worship that poured out by every single person in the room was contagious. I forever want my heart to burn with passion for God so the world might know the love of Christ through my life. This is the simple message of Living With a Fire. It is especially important for the church, in this time, to keep their hearts burning for Jesus and to be a light to the world."
Since 1999, Jesus Culture has been a community of worship leaders and musicians whose heart is to see a generation impacted by the presence of God. During a recent interview with The Christian Post, Walker-Smith shared what their church does to help others catch fire for Jesus also.
"I went through a time after my dad died where I was wrestling," the Oregon native told CP. "I wasn't saying that I don't believe in God anymore but I was questioning the songs I was singing, 'Do I believe that He heals? Do I believe that He's still good?'"
"And that's what the younger generations need; they need leaders who will be transparent about the hardships, the struggle and the wrestle but who will also lead the way in the redemption and the transformation. [Leaders] who say, 'This is what it looks like to wrestle with God through these things and come out on the other side with Him and your relationship intact.'"
She explained that the church they planted four years ago in Sacramento, led by Pastor Banning Liebscher, does a great job of being transparent with the congregation. In turn, it has cultivated an atmosphere of hinger for the fire of God.
Living With a Fire is now available for digital pre-order here. The tracks "Freedom," "Center of Your Love" and "Living With a Fire" are instantly available with the pre-order.