Jesus Culture's Kim Walker-Smith on Battle With Postpartum Depression: Interview (Part 1)
Jesus Culture's Kim Walker-Smith on Battle With Postpartum Depression: Interview (Part 1)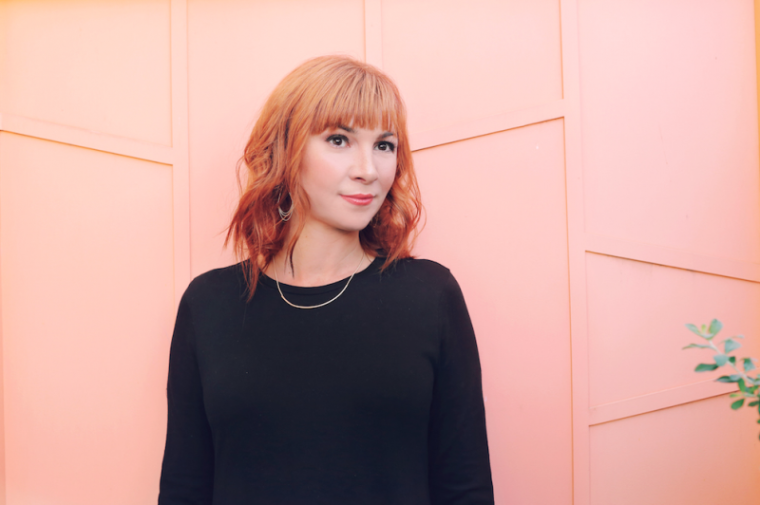 Worship leader Kim Walker-Smith says she clinged to God and His truth during an intense battle with postpartum depression and mourning the death of her stepfather while working on her new solo album, On My Side.
The longtime Jesus Culture front woman released her new solo album on Friday through Jesus Culture Music and Capitol CMG. The powerful album is laced with content describing the past four years of Walker-Smith's life that she says were filled with trial after trial.
"In the last four years there were a lot of difficult things that I went through. It was really hard for me becoming a mom and making the transition to becoming a mom. I had my boys 14 months apart, they're really close in age. It was a really challenging period [because] I had really bad postpartum depression after my second," Walker-Smith said in an interview with The Christian Post. "In the middle of all of that we moved to a new city and it took us a really long time to find a home. We were planting a church with Jesus Culture and then my stepdad passed away from a sickness that he had been battling for many years. He was dad to me and all of it was piling up at once."
It was a really hard season for the Oregon native who found herself wrestling with God.
"In the midst of all of the difficulty and all of the hardship, I felt like the Lord was constantly reminding me and telling me that He's on my side. That even in the middle of all of it He wasn't leaving me; He wasn't angry or frustrated when I didn't get everything just right," she said. "It felt like a patient father who was just there with me in the middle of the storm, in the middle of the chaos — loving me, guiding me one day at a time, one step at a time and just constantly reminding me that He's on my side."
Walker-Smith said even though the journey was a hard one, it was definitely not without hope. She wrote most of the songs on the album but the title track was penned by her good friend, Lindsay. Upon hearing it, Walker-Smith said she couldn't help but cry because of how true it was to her life. She then asked the label to name the album after the song, "On My Side."
Although she doesn't talk much about her battle with postpartum depression, the 35 year old admitted that after having her second child, it hit her very hard. She explained that she had to tackle it from two sides in order to overcome the chemical imbalance she felt.
"One, I really had to take charge of my life in a way that I hadn't done before. I had to make it a point to exercise and things that helped in the natural and physically. I know if you talk to doctors they will put you on medication but I decided to take it the natural route. I did a lot of research on different vitamins and supplements and natural things that I could take to help with that."
Postpartum depression is very common, and according to WebMD it affects 1 in 8 women during the first months after childbirth.
"It's just something that happens chemically. Not all women deal with that but some of them do and it's hard to get things back to normal. I just read up on natural things that I can take to help that," she continued. "Then, of course, exercising always helps. And honestly, I don't like exercising but I would make myself do it [because] it would make me feel a lot better."
On the emotional and spiritual side of things the pregnant mother of two said she sought guidance from other women who had also struggled with this type of depression.
"I found another mom who had been through that and that became a huge support to me because it's really hard if you're trying to talk to someone who hasn't been through it. It's hard to know what to say and identify, and it really just helped me so much to find another mom who had been through that and made it out on the other side," she told CP.
Walker-Smith said her friend would just talk with her let her know that it was OK to feel some of the ways that she was feeling. Ultimately, the encouragement played a vital role in her making it out of postpartum depression.
"It also didn't put the pressure on me to be a perfect mom. I think that was another part of it, just feeling like, 'Do I even have what it takes to be a good mom? Am I going to survive this? Will my kids survive this?" she questioned. "So, being around other moms who were like, 'Oh yeah, that's totally normal. You're going to have days where you doubt yourself. You're going to have days where you just don't even know what to do.' That was really helpful."