Jesus Is a Believer's Justification and Sanctification
You and I cannot save our souls, and we also cannot make ourselves holy. Jesus does it all. When you receive Christ as your Savior, you are instantly justified. And then the Lord begins to produce His holiness in you and through you. The credit goes to Jesus. The glory goes to Jesus. And the believer eventually goes to heaven.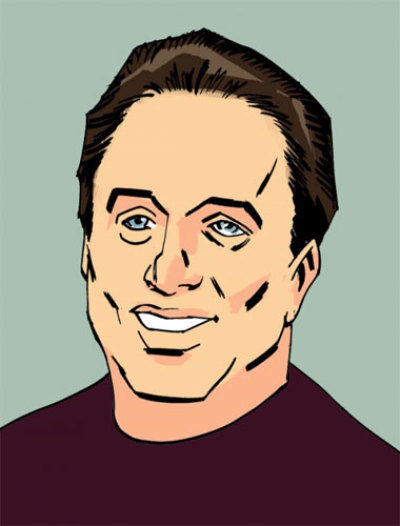 No other person and no other religion can justify you before your Creator. Only Jesus can do it. And no other person and no other religion can place the holiness of God within your soul. Only Jesus can do that as well. Justification and sanctification are both accomplished by Christ, and He does it in the lives of believers because He loves us.
You cannot make yourself righteous in God's eyes, but Jesus can. You cannot make yourself holy, but Jesus can. Your job, should you choose to accept it, is to say "Yes" to Christ and "No" to sin. By saying "Yes" to Christ, you are agreeing with Him that only He can wash away your sins. By saying "No" to sin, you are resisting the desires of your sinful nature. Jesus enables you to say "Yes" and "No" in a way that pleases the Lord. If we don't listen to Jesus, we easily tend to get it wrong.
The Christian life is not really all that complicated. We muddy it up with our issues, and by going off on our tangents. If we would stay focused on Christ, it would go much better for us. That is our goal as Christians. We need to keep our eyes on the Lord. It is easier said than done, but millions of believers in the world today are finding out how beneficial it is when you don't lose your focus.
God is looking at you. Through your faith in the Son, the Father sees you as clean and holy (see Colossians 1:22) Even in the midst of your ongoing struggle with temptation, the Father still sees Jesus and His blood covering your sin. This is what justification does in the life of a believer. You are always in that place of grace. You are always in the family, even during those periods when you are having a hard time saying "No" to sin.
If you are a believer, you no longer can sin and be happy about it. You now feel uncomfortable sinning because the Holy Spirit is convicting you of your sin. He does this to help us become more like Jesus. This is what sanctification is all about. You see, God is very interested in transforming us from the inside out. (see Romans 12:2)
Concerning justification, God's Word declares, "We know that a man is not justified by observing the law, but by faith in Jesus Christ. So we, too, have put our faith in Christ Jesus that we may be justified by faith in Christ and not by observing the law, because by observing the law no one will be justified." (Galatians 2:16)
Concerning sanctification, the apostle Paul wrote, "I have been crucified with Christ and I no longer live, but Christ lives in me.The life I live in the body, I live by faith in the Son of God, who loved me and gave himself for me." (Galatians 2:20)
The Christian life is Jesus through and through. It is His death on the cross which justifies us through faith, and it is His resurrected life within us which sanctifies us as believers. Any of the old life which remains in our heart is from us. Anything good is from the Lord. He gets all the credit for the good. We get the "credit" for the bad. And thankfully, we are no longer under condemnation (see Romans 8:1) even though we are not yet perfect. Only in heaven will we reach that glorified state of perfection.
Paul wrote, "Not that I have already obtained all this, or have already been made perfect, but I press on to take hold of that for which Christ Jesus took hold of me. Brothers, I do not consider myself yet to have taken hold of it. But one thing I do: Forgetting what is behind and straining toward what is ahead, I press on toward the goal to win the prize for which God has called me heavenward in Christ Jesus." (Philippians 3:12-14)
This is Christianity. It's all about Jesus. He is at the center, and He is the source of both forgiveness and new life. The Holy Spirit works in the hearts and lives of believers to make this a reality. The Holy Spirit brings us to Jesus, and He facilitates this new life in us. It is a miracle from start to finish, except when we get in the way by giving into sinful desires. Even then, the grace of our Lord Jesus Christ carries us through and works within us to teach us how to please the Lord.
In fact, the grace of God is what "teaches us to say 'No' to ungodliness and worldly passions, and to live self-controlled, upright and godly lives in this present age, while we wait for the blessed hope – the glorious appearing of our great God and Savior, Jesus Christ, who gave himself for us to redeem us from all wickedness and to purify for himself a people that are his very own, eager to do what is good." (Titus 2:12-14)
So it comes back to "Yes" and "No." Saying "Yes" to Jesus and saying "No" to sin. And then continuing to do it until the Lord brings you home to heaven. This is your new life if you are a believer. And if you are not yet a believer, now is the time to be justified before God through faith in Jesus. You may never see it this clearly and sense it this strongly ever again.
Trust and obey, or reject and delay. It's your call. One of the last verses in the Bible states it beautifully: "Whoever is thirsty, let him come; and whoever wishes, let him take the free gift of the water of life." (Revelation 22:17)
Dan Delzell is the pastor of Wellspring Lutheran Church in Papillion, Neb. He is a regular contributor to The Christian Post.