Jesus' 'Lost Years' Will Be the Focus of New Fictional Lifetime Movie 'The One'
Looking for another movie about Jesus? Following on the heels of the massively successful History Channel "The Bible" miniseries, Lifetime has announced that it will be making its own film about Christ.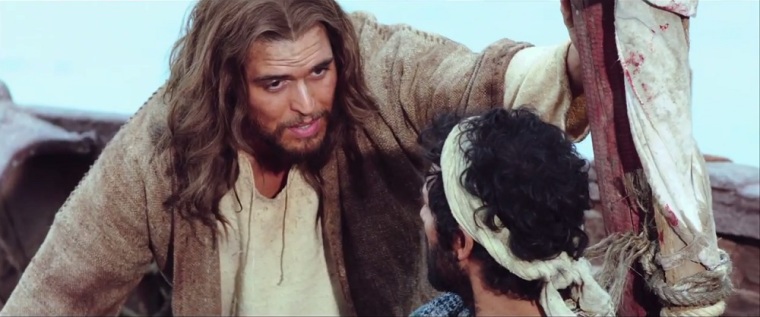 According to Deadline, "The One" will focus on Jesus' life during the years not recorded in the Bible: from the time that he is left behind in the Temple in Jerusalem to when he is baptized at the age of 30 by John the Baptist.
The only passage discussing those years is found in Luke 2, which says that "Jesus grew in wisdom and stature, and in favor with God and men" (NIV).
Deadline also reports, "The One is expected to stay true to the spirit of Jesus' image as chronicled in The Bible." This is in contrast to a film announced last December by the History Channel and former horror film writers and producers, which reportedly will include exorcisms in its account of Jesus' "lost" years.
"The One," will be produced by Leslie Greif and his Thinkfactory Media. Grief has also produced television shows "R&B Divas," "Preacher's Daughters," and the "Hatfields & McCoys" miniseries. Frank DeJohn and David Alton Hedges wrote its script two years ago in 2013.
Mark Burnett and Roma Downey produced the "The Bible" that was broadcast by The History Channel last March. The series also ranked number one on cable television and sold 1 million units across Blu-ray, DVD and DigitalHD platforms.
Downey said that his movie would allow viewers to "really feel that you know Him and you love Him."
"Within that sweeping drama and tension there was this intimacy of this love story of Jesus," Burentt told The Christian Post earlier this month.
Directed by Christopher Spencer and starring Diogo Morgado as Jesus, Darwin Shaw as Peter, Sebastian Knapp as John, and Greg Hicks as Pilate, "Son of God" is slated to be released in the United States on Feb. 28.