'Jesus Tattoo' Claims Discrimination in Texas School District Court Case Over Rejection of Christian Ad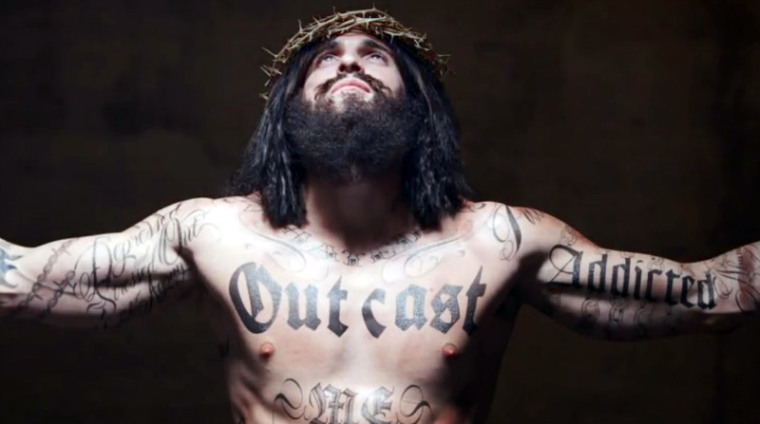 A website that depicts Jesus Christ as a modern tattoo artist has argued before an appeals court that a Texas school district discriminated against it when it rejected an ad for a high school stadium.
Little Pencil Ministries, which oversees the website tattoojesus.org, filed a lawsuit last year against the Lubbock Independent School District over not being allowed to run an ad on a jumbotron display at a stadium.
Arguments were heard Tuesday in the Fifth Circuit Court of Appeals between Little Pencil and Lubbock, with the former being represented by the religious freedom legal group, Alliance Defending Freedom.
Matt Sharp, legal counsel with the ADF, told The Daily Caller in an interview Monday that this was a matter of stopping the censorship of religion in public schools.
"All of these are part of a larger effort to make sure that religious speech can't be targeted and censored simply because a government official finds it offensive," said Sharp.
"The courts have consistently held that even local principals are required to follow the First Amendment in every regard."
In January of 2014, ADF filed a lawsuit on behalf of Little Pencil and its website, Jesus Tattoo, against Lubbock over the district's barring of an ad for Lowrey Field.
"The district permits nonschool-related organizations to include pictures, logos, website addresses, mottos/taglines, descriptive content of their products or services, and other promotional messages in their advertisements," reads the suit.
"Pursuant to its policy and practice, the district denied and continues to deny plaintiffs the ability to express their religious views through the many communication channels set forth above and made available to many other nonschool-related organizations."
Filed in U.S. District Court for the Northern District of Texas, Lubbock Division, the complaint went before Judge Sam R. Cummings.
Last May, Cummings ruled in favor of the school district, concluding that Lubbock could reject the video ad that Jesus Tattoo sought to have aired at the stadium.
"Throughout this process, we have asserted that our actions were in keeping with district policies, state and federal law, and we are pleased that the court ruled in favor of Lubbock ISD," said the school district in a statement last year.
"We will continue to focus on our mission of educating students and hope we can put this behind us and give our complete attention to that important work."
ADF and Little Pencil appealed the case, which went before the New Orleans-based Fifth Circuit on Tuesday.