'Jesus Tomb' Discovery That Allegedly Shows Jesus Was Married and Had Children Is Not a Fake, Israeli Court Rules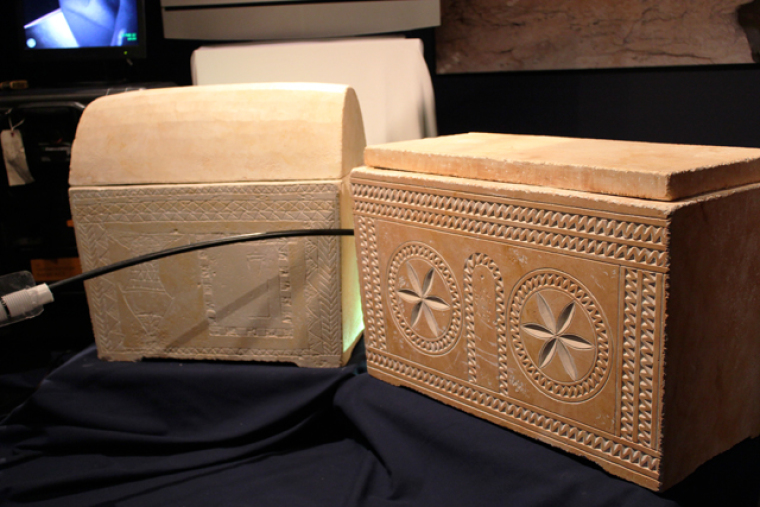 An Israeli court has ruled that the discovery of a tomb in Jerusalem that a controversial 2007 documentary claimed as evidence that Jesus was married and had children is not a fake, but said that it's up to theologians and academics to decide whether the claims really are true.
The Jerusalem Post reported on Monday that Judge Jacob Sheinman awarded filmmaker Simcha Jacobovici NIS 829,500 (U.S. $216,523) in damages for false claims made by critic Joe Zias that the discovery is a fraud.
The tomb in question was discovered back in the 1980s, and holds inscriptions of Jesus' name and His supposed family — those are the claims at least made in Jacobovici's 2007 documentary "The Lost Tomb of Jesus."
Several biblical archeology experts have called the claims sensationalist, and said that there is no evidence to believe that the tomb really does hold the remains of Jesus.
"I have been to the Talpiot Tomb and interviewed one of the archaeologists who excavated it in 1980. There is no evidence that Jesus or his family members were buried there, certainly not his supposed wife and son. Those behind this latest announcement traffic in sensationalism, not archaeology," Scott Stripling, the chair of the Humanities and Foreign Language Department at Wharton County Junior College, and adjunct professor at Belhaven University (biblical archaeology and English) and The Bible Seminary (church history), told The Christian Post in a statement in April.
Jacobovici and geologist Arye Shimron claimed in April that over 150 chemical tests on a centuries-old ossuary containing human remains with the ancient Aramaic inscription: "James, son of Joseph, brother of Jesus," showed that the ossuary belongs to the Jerusalem tomb where they claim Jesus' family is buried.
Stripling said, however, that the observations are "irrelevant," since there has never been any doubt that the James Ossuary came from a tomb in or near Jerusalem.
The Israeli judge Sheinman clarified that the court case on the findings did not seek to decide whether Jacobovici's claims about Jesus are true, but found that Jacobovici's presentations in the various films he has made on the subject are not fraudulent.
Zias, a former Antiquities Authority official, was found guilty of undermining Jacobovici's films on a commercial level by claiming that the filmmaker was being fraudulent or trying to intentionally mislead the public.
Other academics, such as Gary R. Habermas, distinguished research professor and chair of the Philosophy Department at Liberty University and Theological Seminary, have also told CP that it would be incorrect to assume Jesus really was buried at the Talpiot Tomb.
"As far as the exceptionally common ossuary names, Jacobovici himself, in a co-authored book on the subject back in 2007, estimates that there were more than 1,000 men in Jerusalem during the time of the ossuaries who were named 'Jesus the son of Joseph'! Over 1,000! There are dozens of more problems with this claim, but how many more do we need than this last devastating admission?" Habermas pointed out.