'Jihadi John' Father Says There's No Proof Son Is ISIS Executioner, Hires Lawyer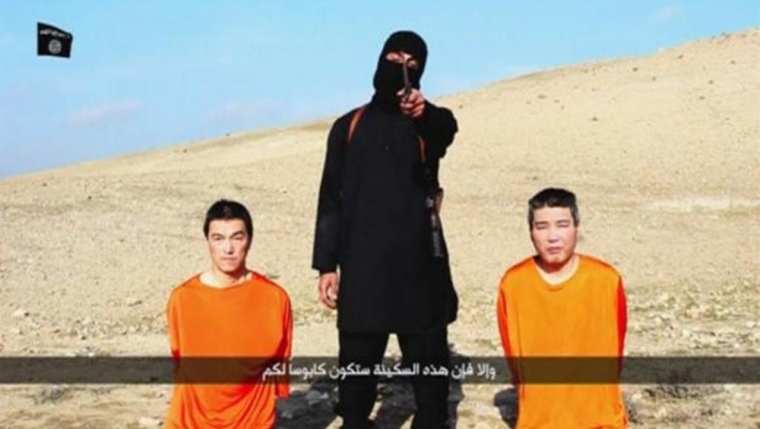 The father of Mohammed Emwazi, the man believed to be the ISIS executioner nicknamed "Jihadi John," has said there's no proof that his son is a member of the terror group, and has hired a lawyer to defend himself against the claims.
"There is nothing that proves what is being circulated in the media, especially through video clips and footage, that the accused is my son, Mohammed, who is being referred to as the alleged executioner of Daesh (ISIS)," Jassem Emwazi Kuwaiti told the newspaper Al-Qabas, The Guardian reported.
"I have a message to the Kuwaiti people that many of the rumours are false," the father added. "Because I felt that some people have believed it, I have assigned a lawyer to defend me and to prove … that what is being said is untrue."
Several media reports last week identified Mohammed Emwazi as "Jihadi John," the ISIS executioner with a British accent seen in a number of beheading videos.
The reports stated that the man was born in Kuwait but grew up in London, where he graduated from college with a degree in computer programming from Queen's Park in West London. Emwazi was apparently detained in 2010 by counter terrorism officials in Britain, but was released after being fingerprinted.
British Prime Minister David Cameron later vowed to do everything that he can to bring the ISIS executioner to justice.
"When there are people anywhere in the world who commit appalling and heinous crimes against British citizens, we will do everything we can with the police, with the security services, with all that we have at our disposal to find these people and put them out of action," Cameron said at an event in Cardiff.
"I think while we are in the middle of this vast effort to make sure British citizens are safe, the most important thing is to get behind them," he added.
Jassem Emwazi further asserted that media reports that claim he and his wife had identified their son as "Jihadi John" last week are an outright "lie, lie, lie."
Salem al-Hashash, the lawyer representing Emwazi, added that he would be filing lawsuits against those who made the accusations against the family.
The father was apparently interrogated by the interior ministry of Kuwait for three hours, but was released because he was not a suspect.