Jill Duggar Pregnant With First Child: 'We Are So Excited!' Reality Star Says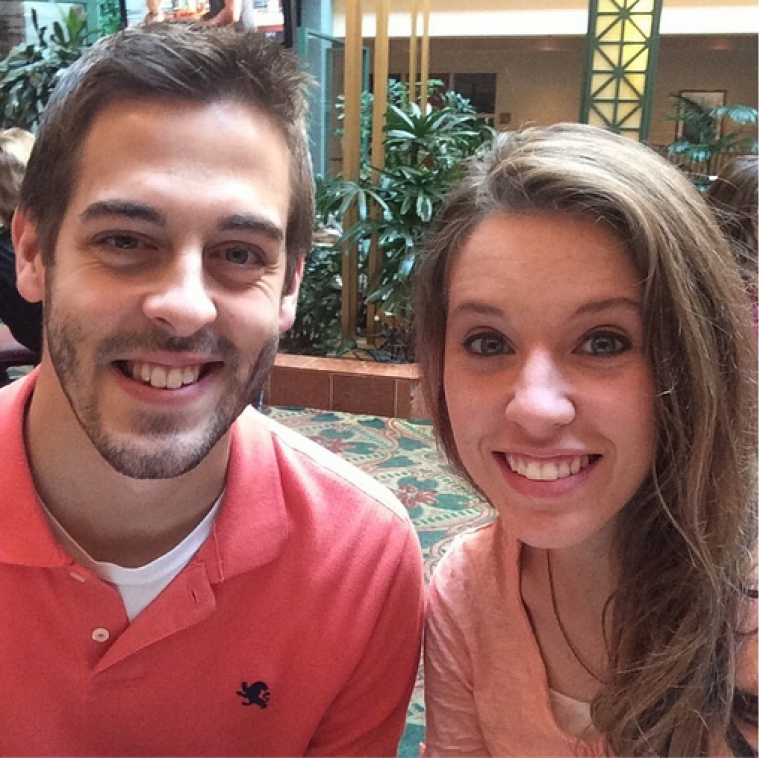 "19 Kids & Counting" star, and newlywed, Jill Duggar is pregnant with her first child, the reality star revealed.
Jill, 23, and husband Derick, 25, were married on June 21 in front of family and friends. They shared their first kiss at the ceremony and then took a honeymoon to celebrate the occasion.
"We're having a baby!" Jill told People. "We are so excited!"
The couple suspected that Jill was pregnant but several pregnancy tests came back with a negative result. However, her sisters convinced her to take a pregnancy test provided by mom Michelle Duggar, while she and Derick were visiting. That test was the one to confirm the pregnancy.
"It was surreal," Derick said. "We were shocked. Both of us are so excited."
The couple took a vow to accept any and all children that God chose to bless them with; now, eight weeks into their marriage, they are accepting their first. Both have said that they wanted a large family – and both come from big family backgrounds as well. It was a moment for the entire Duggar family to celebrate.
"About 30 days after Jill and Derick got married, they gathered everyone in the living room and shared the news," Jim Bob said. "Everyone was clapping and cheering, and we were in shock, too."
"We do have a lot in common," sister Jessa previously told People of her fiance Ben Seewald. "We are talking about our goals and even just like future, with family, we both talked about adoptions. We are open to having children and both want to adopt, too."
Michelle and Jim Bob are the parents of a super-sized family, and they have passed on those values to their children. Oldest son Josh has three children with wife Anna – they took the same vow to accept any and all children given them by God. Now that daughter Jessa is engaged, another Duggar wedding is already in the works, and it could be a short time before there is another Duggar grandbaby on the way.
The new season of "19 Kids & Counting" will feature Jill's wedding to Derick. It premieres on September 2 on TLC.