Jill Duggar's Baby Registry Revealed; Any Clues to Baby Dilly's Sex?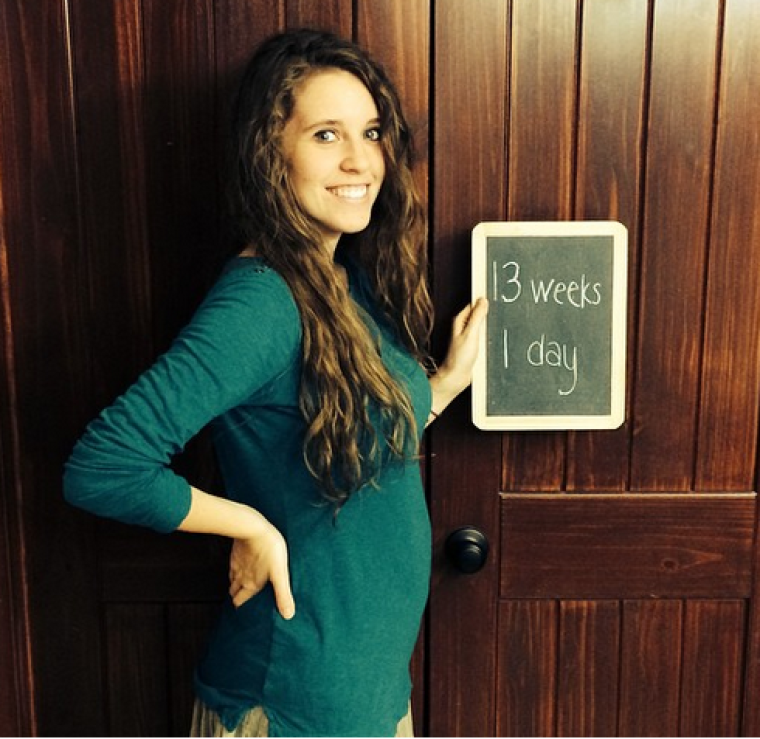 Is Jill Duggar expecting a baby girl with husband Derick Dillard? The couple's gift registry may hold clues to the sex of "Baby Dilly."
The couple has registered on Amazon and at their local Wal-Mart for the newest member of the family, due in March 2015. So far there has been very little news about the baby, but the family has been continually celebrating by posting pregnancy progression photos on Jill's Instagram account so that everyone can track the baby's growth. Jill and Derick are extremely excited to welcome their first little one.
"It was a really fun date, we had a great time," Jill told People magazine. "We tried to think practical since we don't know what we are having yet. I know people are trying to guess, but we don't even know. I came from a large family and my mom used to think – when I'm buying, do I want to go with one theme or be more practical? We are trying to think of gender neutral stuff, trying to think long-term."
While they chose to go with a pink, "Tea Party" design for the bedding, the expectant parents also registered for Lion King bedding and "Treetop Friends" receiving blankets. There are plenty of traditional needs: pacifiers, bibs, bottles, and bath soap. But there are a few surprises as well, including plenty of soda and Gatorade for the parents.
"Derick said we should put Dr. Pepper on there, because if you have late nights, you have to have caffeine," Jill explained. "And I told him, 'I like Fanta,' so he put that on there and some Gatorade as well.
The mom-to-be is done with her first trimester, which saw her deal with intense morning sickness, and is now feeling much better. She has posted pictures of herself doing laundry while waiting for Derick to get home from work and is, of course, getting the house ready for Baby Dilly's grand arrival.