Joel Osteen Confuses Old Testament History? Ministry Facebook Page Suggests Moses Outlived Joshua, Knew of Daniel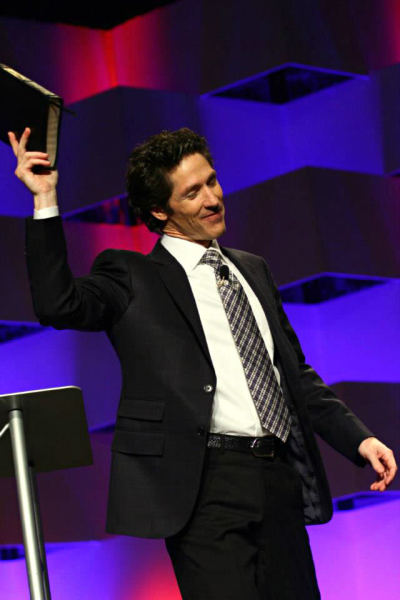 Lakewood Church pastor Joel Osteen made a faux pas this week when an inspiration message posted to his extremely popular ministry Facebook page suggested that Moses was alive during Joshua's leadership and even when the prophet Daniel was taken into Babylonian captivity.
"God said in Numbers 11:23, 'Moses, is there any limit to My power?'" reads the Bible-inspired message on the Joel Osteen Ministry Facebook page.
The JOM Facebook page moderator goes on to suggest of God: "He was saying, 'Moses, you saw Me part the Red Sea, stop the sun for Joshua, keep three Hebrew teenagers safe in a fiery furnace, don't you realize that I can bring water without rain?' There's no limit to God's power."
While the Sept. 15 post received 317,239 "likes" and was shared more than 52,000 times, many of Osteen's 8,566,169 Facebook followers noticed the error.
"Joel you need to know God's word," admonished Keith Mays. "Moses was not there when God stopped the sun for Joshua or the three teenagers in the fiery furnace they happened after God took Moses up on Mount Sinai to die for his disbelief."
Leslie FitzGerald Jones took a similar, though softer tone in her correction.
"Um... the sun stopped for Joshua and Shadrach, Meshach and Abednego were delivered from the fire after Moses was already dead. Does anyone actually READ the Bible? What Joel says is true. There is no limit to God's power. But Moses did not witness these events. Please read Scripture for yourself and be careful where you get your information."
While Mays' corrective response received more than 300 "thumbs up" in agreement and Jones received 237 for her comment, the most agreed with response attracted 554 "thumbs up" from other Osteen supporters.
That comment, posted by Denise Jandik, simply read: "Amen. God will bring you out of a situation again and again."
According to some estimations, Moses led the ancient Israelites out of Egypt around 1446 B.C. and died 40 years later, at the age of 120. Joshua, his successor, led the ancient Israelites in their battles (Joshua 10:12) up until around 1400 B.C., according to timeline compiled by BibleHistory.com. As for Daniel's friends, the "three Hebrew teenagers" (Daniel 1:6), they would have lived between the 7th and 6th centuries B.C. According to the logic of the post on the Osteen ministry Facebook page, Moses, had he truly lived that long, would have witnessed the reigns of Kings Saul, David and Solomon as well as the prophetic ministries of Elisha, Zechariah and Isaiah.
The Joel Osteen Ministry Facebook page previously received scrutiny for posting an inspirational message based on Psalm 2:8. That passage, made in reference to the Davidic king, in this case, Jesus Christ, reads: "Ask of Me, and I will give You the nations as Your inheritance, and the uttermost parts of the earth as Your possession."
The Osteen ministry page went on to suggest: "God is saying, 'Ask Me for those hidden dreams that I've planted in your heart. Ask Me for those unborn promises that may seem unlikely to happen in the natural.''"
Read the response to that particular Facebook post here: Is Psalm 2:8 About God's Promise to Christ, or About 'Your Hidden Dreams' and 'Unborn Promises?'