Joel Osteen, Rick Warren, Others Warn About Fake Facebook Pages Used For Money Scams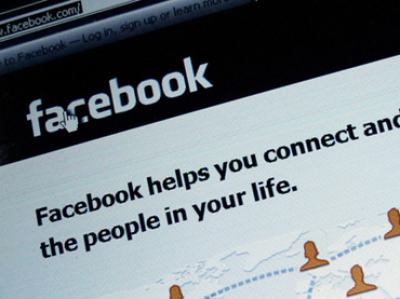 Christian ministers like Joel Osteen, Rick Warren and Jamal Bryant are among a number of high-profile individuals and organizations apparently being used by scammers on Facebook to solicit funds from unsuspecting supporters.
Miles McPherson, senior pastor of the Rock Church in San Diego, alerted his Facebook fans Wednesday that someone had set up a fake account on the social network pretending to be him.
Joel Osteen Ministries, which has more than 3,630,000 "Likes" on Facebook, received several messages from supporters this week notifying the Lakewood Church ministry of account holders using Joel Osteen's name.
The ministry has routinely responded: "Thank you for informing us about the fraudulent account.You can report the account to Facebook here: http://osteen.co/K Also, please email the link of that user's Facebook account, and any communication that you have received from them to Customer Service at Customerservice@lakewood.cc - Blessings JOM Team."
Other influencers in the Christian community targeted include evangelist Benny Hinn's ministry, who warned supporters of "dubious online, telephone, and social media solicitations on behalf of Benny Hinn Ministries" and included a direct link to his ministry website for donations.
Pastors Perry Noble, Ed Stetzer and Jamal Bryant have also alerted supporters about unauthorized Facebook accounts identifying with their ministry.
If you're getting anything from me on Facebook you're being scammed! Report the user and don't give money!! I love my church NOT the fakers!

— Perry Noble (@perrynoble) May 9, 2013
RT @lynnwashington:This is the fake page. facebook.com/jamal.bryant.3… - I'm about to report it......please do! — jamalbryant (@jamalhbryant) December 13, 2012
Do me a favor, pls. Click & report this fake account as abusive. facebook.com/ed.stetzer.71 It's sending msgs seeking money, etc.

— Ed Stetzer (@edstetzer) January 9, 2013
Even Saddleback Church Pastor Rick Warren has shared that his team had identified nearly 200 fake Facebook pages created by "crooks" apparently trying to use his son's recent death to con supporters of the ministry.
Warning: Crooks still using my son's death to make money with #FAKE Facebook pages. We've caught 147. 28 new ones this week — Rick Warren (@RickWarren) May 4, 2013
When contacted by The Christian Post Thursday and asked how the social network addresses such cases, Facebook Policy Communications representative Fred Wolens said, "We have a dedicated User Operations team that reviews these reports and takes action as necessary."
He added that Facebook "has always been based on a real name culture," and encouraged users to report anyone they think might be using a fake name or operating under someone else's identity, which violates Facebook's user policy.
"We also have technical systems in place to flag and block potential fake accounts based on name and anomalous site activity. We are constantly iterating on these systems and developing new ones, to provide an even better experience for the people who use our service," Wolens added.
According to the Facebook Help Center, concerned visitors to the social network do not need to have an account to report a suspected user or page.
A 2012 report from CNN noted that Facebook reported to the U.S. Securities and Exchange Commission that there were 83.09 million (8.7 percent) fake accounts set to be disabled from among 955 million monthly users active on the social network. As of March 2013, there are 1.11 billion monthly active users on Facebook.
Due to the pervasive use of, and easy access to social networks, Facebook and Twitter have become pivotal parts of user engagement for many faith-based organizations and ministry leaders.
Joel Osteen Ministries, for example, is consistently ranked among the biggest influencers using social media, and leverages networks like Twitter and Facebook to engage the millions worldwide who follow the Texas-based ministry.
"Social networking is an effective means for reaching large numbers of people and for allowing those people to share Pastor Joel's important message with even more people within their respective networks," Andrea Davis, Sr. Director of Media Relations/Social Media for Lakewood Church/Joel Osteen Ministries, previously told The Christian Post.
Calling social media "a great witnessing tool," Davis also admitted to drawbacks to online technology, such as fake Facebook pages trying to use the ministry's identity.
"But we are living in an exciting time where the Gospel can be shared around the world in a split second. The benefits far outweigh the challenges," she said.