Missionary killed by tribe in India predicted his death, thought island was 'Satan's last stronghold'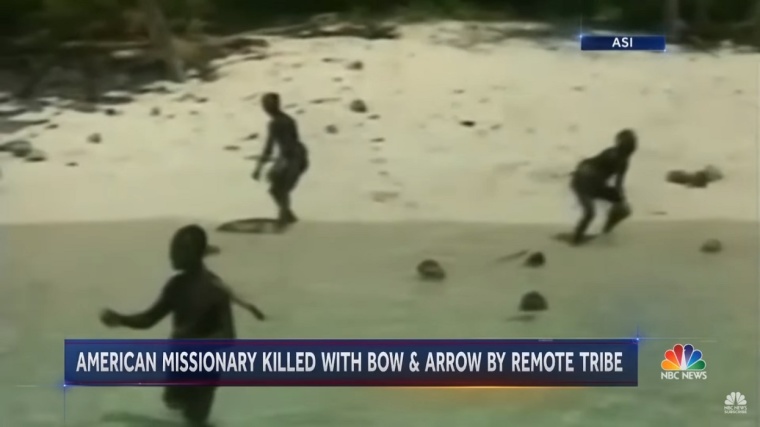 John Chau, an American missionary killed by a remote tribe in India's North Sentinel Island, predicted his own death but decided the risk was worth it to try and reach people, his diary has revealed.
"I'm scared," the 26-year-old American from Washington state admits in excerpts from his diary that his family shared with The Washington Post. "Watching the sunset and it's beautiful — crying a bit ... wondering if it will be the last sunset I see."
"Lord, is this island Satan's last stronghold where none have heard or even had the chance to hear your name?" he wondered.
Chau, a member of All Nations, an international Christian missions training and sending organization, is believed to have been killed on the island sometime between Nov. 16 and 18.
The group revealed that Chau, a graduate of Oral Roberts University, had studied and trained since college to share the Gospel with the North Sentinelese people, whose community receives little to no contact with the outside world.
"All Nations is deeply saddened by this news and wants to publicly express our deepest sorrow for this monumental loss," said International Executive Leader Mary Ho.
"We have been in contact with John's family and ask all to join us in praying for his family and friends during this time. We have been in contact with the U.S. State Department and continue to cooperate fully with all international, national and regional officials."
Chau's family confirmed his death in an Instagram post, saying that "words cannot express the sadness" they are going through.
They said that Chau was a "beloved son, brother, uncle," but also a Christian missionary who "loved God" and "helping those in need."
"We forgive those reportedly responsible for his death," they declared.
The Washington Post reported that Chau's initial contacts with the Sentinelese had not gone well, and he had been shot at with arrows, including one instance which pierced his Bible.
Still, he remained determined to make contact with the isolated tribe of hunter-gatherers, despite knowing of the dangers, and despite admitting that his mission was illegal, given that Indian law prohibits outsiders from visiting the North Sentinel Island.
"God Himself was hiding us from the Coast Guard and many patrols," he wrote in one account.
In another instance, he wondered how God is planning to use him.
"I think I could be more useful alive ... but to you, God, I give all the glory of whatever happens," the missionary wrote.
He also asked God to forgive "any of the people on this island who try to kill me, and especially if they succeed."
Still, his act has reportedly angered many in the Hindu-majority nation of India who view evangelists, especially foreigners, with great suspicion, leading to attacks on churches and accusations of forced conversions.
Ho of All Nations insisted that Chau was a "gracious and sensitive ambassador of Jesus Christ who wanted others to know of God's great love for them." 
"As we grieve for our friend, and pray for all those who mourn his death, we also know that he would want us to pray for those who may have been responsible for his death," she said.
"We remember, too, how throughout church history, the privilege of sharing the Gospel has often involved great cost. We pray that John's sacrificial efforts will bear eternal fruit in due season."