John Gray secures Atlanta area location for new Relentless Church campus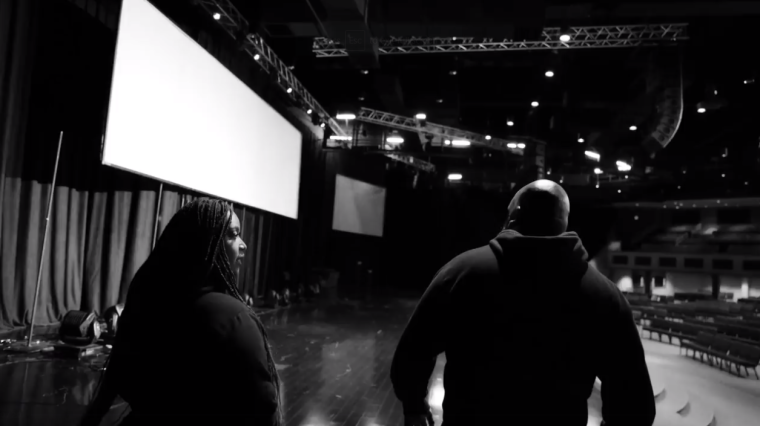 Relentless Church leader John Gray and his wife, Aventer, have settled on a location for their new Atlanta area campus, the couple revealed in an announcement Sunday.
In a short video, Gray revealed that they will establish a second campus of their Greenville, South Carolina-based church in Powder Springs, Georgia, a suburb of Atlanta with a population of over 15,000. 
The neighborhood, according to Niche, is one of the best places to live in Georgia and attracts many families and young professionals.
"We're getting ready to drive up onto the campus of a miracle. We're gonna fill this campus with the love of Christ," Gray said in the promotional video for the campus as his wife Aventer smilingly agreed.
"And we're going to diffuse hope to hurting people and we're going to grow and build disciples. We're getting ready to create an atmosphere where everyone knows they belong."
The new campus located at 4665 Macland Road in Powder Springs was formerly occupied by Seven Springs Church. But the campus was sold to Seven Springs Investors in June 2018, The Greenville News reported. 
The property was listed for sale on the commercial website LoopNet with a total assessment of over $7.2 million. 
While Seven Springs Investors will maintain ownership of the property, Gray and Relentless Church have entered into an agreement with the company to use the facility. 
The Relentless Church pastor told The Greenville News that the church is also "in the process of acquiring" the building and is satisfied with the current agreement.
"We've been talking about this for two years, but I never knew, I could never see where God wanted us to plant," Gray said in the video. 
"Atlanta is in a moment in time. And I believe that we have something to add to the conversation. Everything that's happening finds a home in this city. I believe that there's space for a church that has a multicultural, multigenerational, uncompromised approach to loving every single human being that walks through the door. We make no apologies for it. That's the kind of church I want to lead. That's the kind of man I want to be."
He told The Greenville News that the campus will start as a mid-week campus and will not hold weekend services. The first interest meeting for prospective members will be held on April 14.
The Relentless Church pastor first announced the idea of an Atlanta campus in December.
Gray further noted that his church settled a longstanding property dispute with Redemption Church leaders, Pastors Ron and Hope Carpenter, who own the Greenville campus where Relentless Church is currently based.
While the Carpenters sought to evict Relentless Church in an explosive and public dispute, The Greenville News reported last year that the parties reached an undisclosed settlement allowing Relentless Church to remain at the facility.
"We are very satisfied with what the courts have decided," Gray told the publication. "Every aspect has now been satisfied."