John Kerry Condemns 'Undeniable' Chemical Attacks in Syria as Obama Considers Response
The killing of women, children and innocent bystanders using chemical weapons is inexcusable, U.S. Secretary of State John Kerry has said on Monday as United Nations inspectors investigated reports of chemical weapons use by the Syrian government.
Kerry condemned the "undeniable" use of chemical weapons by the Syria regime, and labeled them a "moral obscenity."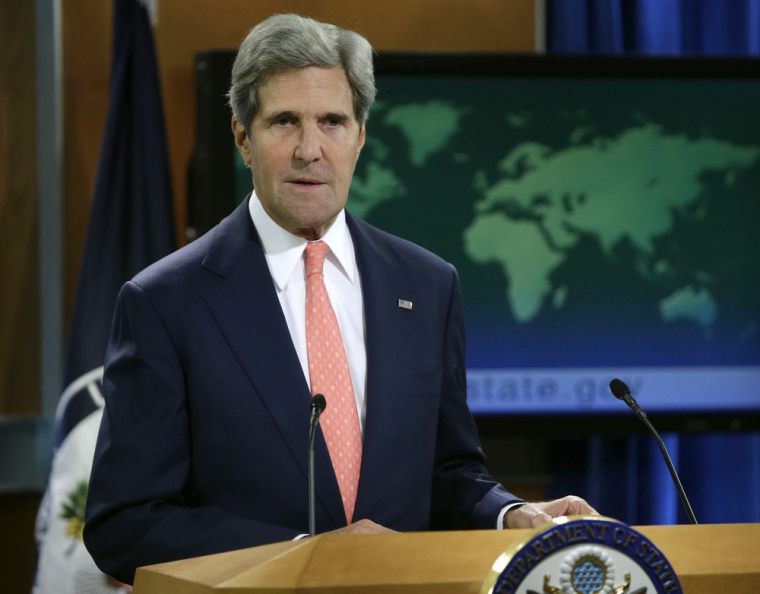 The comments came as the United States and its allies consider possible action, including military strikes on Syria, as a response to the reports of chemical weapons being used by the Syrian government against its own people.
"What we saw in Syria last week should shock the conscience of the world," said Kerry. "It defies any code of morality. Let me be clear. The indiscriminate slaughter of civilians, the killing of women and children and innocent bystanders by chemical weapons is a moral obscenity. By any standard, it is inexcusable. And despite the excuses and equivocations that some have manufactured, it is undeniable."
Meanwhile, the Syrian regime has repeatedly denied using any chemical weapons in its attacks on rebels, labeling the accusations as fabricated, despite video footage emerging of dozens of people writhing around in pain in a condition consistent with a chemical attack.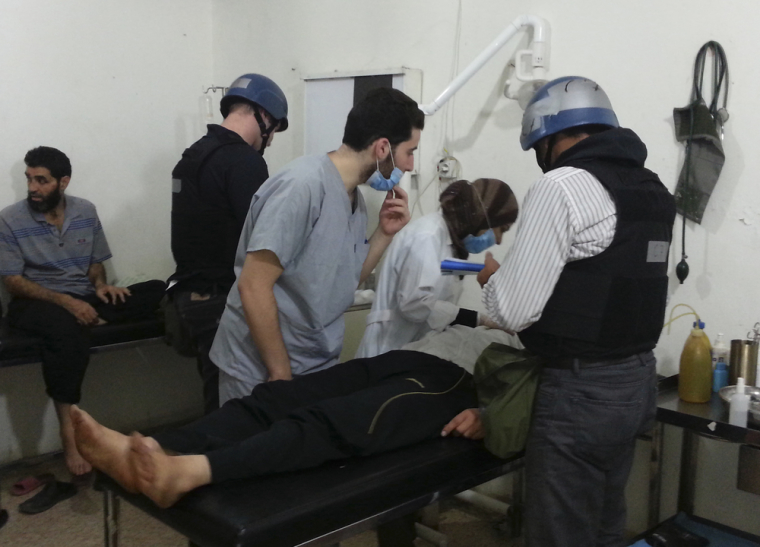 Kerry noted his personal anger and outrage of the recent footage, which has shocked the international community: "Last night…I watched the videos -- the videos that anybody can watch in the social media, and I watched them one more gut-wrenching time. It is really hard to express in words the human suffering that they lay out before us."
He added, "As a father, I can't get the image out of my head of a man who held up his dead child, wailing while chaos swirled around him, the images of entire families dead in their beds without a drop of blood or even a visible wound, bodies contorting in spasms, human suffering that we can never ignore or forget."
The Secretary of State also noted that President Barack Obama was presently considering his response to the developments in Syria: "Make no mistake. President Obama believes there must be accountability for those who would use the world's most heinous weapons against the world's most vulnerable people."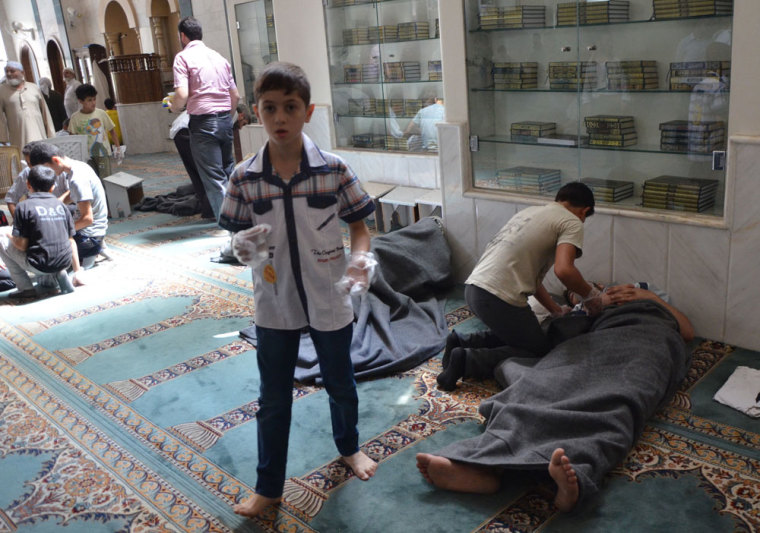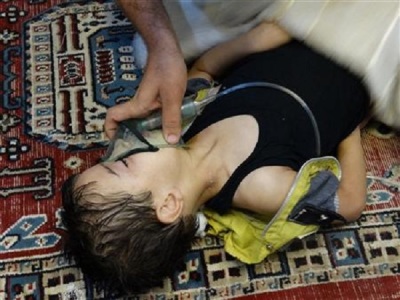 Kerry's remarks come at a time when Washington has increased its naval presence in the eastern Mediterranean and is currently convening a military meeting with the U.K. and its other allies in Jordan.
The U.N. Security Council is currently at a deadlock, with neither Russia nor China willing to support military intervention, and Russia having warned against military strikes. However, both the U.K. and France have indicated they would stand with the U.S. to bypass the U.N. Security Council for "humanitarian need."
Kerry's comments also came just hours after a United Nations team, sent to investigate claims of a chemical attack, came under fire as they traveled to one of the alleged locations.
The team of U.N. chemical weapons inspectors was traveling to one of the five sites allegedly targeted with chemical weapons when they came under sniper fire near Damascus. The location is where hundreds of people were allegedly killed on Aug. 21 with the use of chemical weapons.
Syrian rebels and the Syrian government have both blamed one another for the attack, although Kerry made it clear that the U.S. blamed only one party.
"At every turn, the Syrian regime has failed to cooperate with the U.N. investigation, using it only to stall and to stymie the important effort to bring to light what happened in Damascus in the dead of night," he said. "And as Ban Ki- moon said last week, the U.N. investigation will not determine who used these chemical weapons, only whether such weapons were used, a judgment that is already clear to the world.