John Piper and Wayne Grudem's Council on Biblical Manhood and Womanhood Names New President
Owen Strachan, CBMW's Executive Director, Takes on New Leadership Role in Promotion of Complementarianism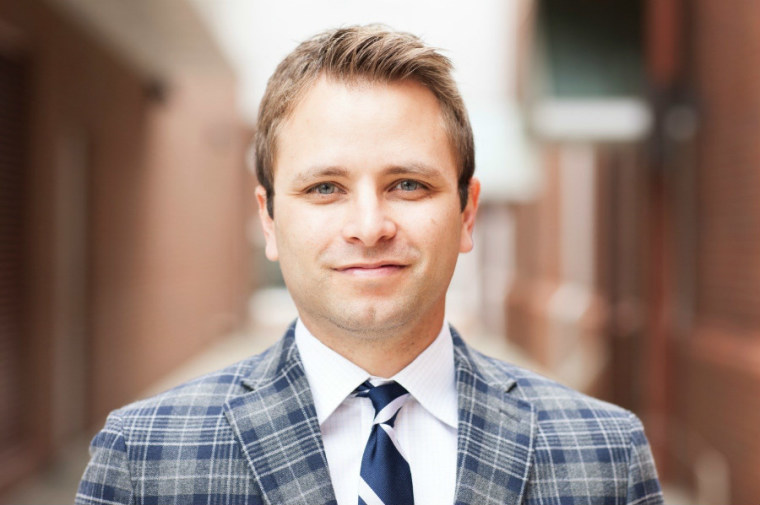 The Council on Biblical Manhood and Womanhood, a nonprofit founded nearly 40 years ago by John Piper and Wayne Grudem to promote the idea that husbands are God-appointed leader of their wives, among other complementarian views, has named Owen Strachan as its eighth, and youngest president.
The Council on Biblical Manhood and Womanhood made the announcement on Monday that the 32-year-old, who up to this time had served as its executive director since 2012, would be taking over for outgoing President Dr. Ligon Duncan.
"I am thrilled with the election of my dear friend and colleague Dr. Owen Strachan to the presidency of CBMW," stated Duncan in a press release. "Owen's leadership as Executive Director has breathed new life and energy into the organization."
Duncan, who will be transitioning to the post of CBMW Senior Fellow and back onto the organization's board of directors, added, "I will relish encouraging him and supporting his leadership as he commends complementarianism to the coming generations."
Strachan, married with three children, has authored several books (Risky Gospel: Abandon Fear and Build Something Awesome), is assistant professor of Christian Theology and Church History at Boyce College and The Southern Baptist Theological Seminary, and regularly blogs at Patheos under the column "Thought Life."
He recently commented on his work at the Council on Biblical Manhood and Womanhood, and the pushback the organization receives for teaching that the Bible presents strict gender-appropriate roles for men and women, what is known as complementarianism.
CBMW explains in its "Danvers Statement" which presents its position, that complementarianism is "the scripturally derived view that the sexes are complementary — equal in dignity and worth, each the image of God, and called to fill distinct roles in the home and church."
Strachan suggests that the "convictions" expressed in the Danvers Statement are "sensible" and that "when sin causes people to rebel against God's Word (and secondarily his natural design), we're here to defend the wisdom of the biblical worldview and to promote its goodness."
Among opposing viewpoints held by Christians on the role of men and women in family life and the church is egalitarianism, whose adherents believe the Bible calls for all believers to "exercise their God-given gifts with equal authority and equal responsibility in church, home and world."
Strachan insists that the organization he now leads as president "rests on a bedrock scholarly foundation."
"We have a studied interest in continuing to influence and lead the exegetical conversation over gender roles. But we also have made clear in the last year that we believe that complementarian theology is not only biblical, but is good for us. It's life-giving. It produces transformative bursts of joy. It creates and shapes a new narrative for our confused and sin-cursed lives," he wrote on "Thought Life" in March.
"We occasionally have a person who disagrees with us pop up and try to paint us into a corner. … But we know that when you stand for something definitive, you always risk being targeted. The body of work in our journal and on our website shows that we publish one piece after another on how biblical complementarity, powered by the gospel of Jesus Christ, transforms us, critiques us, and blesses us."
Strachan, who is an elder and Sunday School teacher at Kenwood Baptist Church in Louisville, Kentucky, has been credited with helping to equip CBMW for the times ahead, with SBTS President and CBMW member R. Albert Mohler, Jr., expressing confidence that "Strachan will take CBMW into the future, fully faithful to its past."
The organization, which counts both men and women among its members and staff while its board remains all-male and appears all-white, also lauds Strachan for helping to develop a new CBMW website that has led to a tenfold increase in traffic and for spearheading the 2014 CBMW National Conference in April, described as its largest-ever event.
CBMW, founded in 1987 by Christian ministers and theologians Wayne Grudem and John Piper, states that it is "the world's largest theological resource center promoting biblical teaching on sexuality and gender." Its mission is "to equip the church of the Lord Jesus Christ to celebrate, practice, and defend biblical gender roles, to call men and women to joyfully embrace God's gospel-shaped design for their lives, and to engage the momentous public square issues of the day with biblical fidelity and winsome courage."
The nonprofit organization, located in located in Louisville, is a member of the Evangelical Council for Financial Accountability, which lists CBMW's total 2012 revenue as $84,719, its total expenses as $86,674 and its net assets as $2,602.
Strachan shared his vision for CBMW's future at the conference in April while also commenting on criticism surrounding the organization. His remarks can be viewed in the video player below: