John Piper Answers the Question: Do You Need Your Parents' Blessing for Marriage?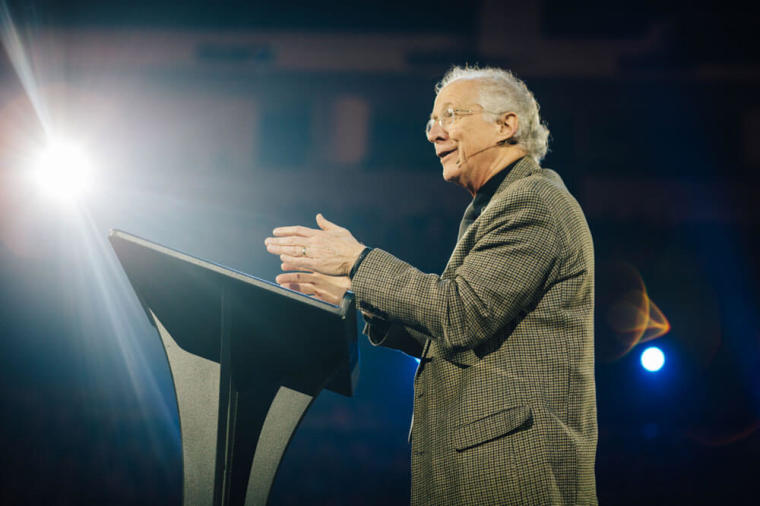 While Christians should certainly seek to receive their parents' blessing for a marriage, they shouldn't wait for this blessing forever, theologian John Piper says.
Piper, founder and teacher for DesiringGod.org and chancellor of Bethlehem College & Seminary in Minneapolis, Minnesota, shares his advice for couples who are planning to get married in an interview posted on Monday.
Christians, Piper says, should revere their parents and value their opinion when it comes to something so serious as the prospect of marriage, but they also don't need to wait forever if their parents refuse to give the couple their nuptial blessing.
This is because Jesus' blessing over one's parents' blessing is far greater, he explains, pointing to Matthew 10:35–37 when Jesus says: "I have come to set a man against his father, and a daughter against her mother. … Whoever loves father or mother more than me is not worthy of me."
"In other words, devotion to father and mother is not absolute. Jesus is absolute. Now, that doesn't mean you can do whatever you want to do without reference to your parents, but it does mean that there is a new factor in the world that is greater than allegiance to parents; namely, allegiance to Jesus," Piper emphasizes.
While Christians don't need to necessarily wait around forever for their parents to give their blessing, it is important that the parents' opinion is weighed heavily, as they will often lend a wise and love-filled opinion to their child's life decisions.
"If you believe that your loyalty to Jesus is leading you to marry someone, and you don't yet have your parents' approval, you need to ask seriously, 'Have my parents really proved themselves to be unfit in making such Kingdom judgments?' Perhaps they have. Maybe they are not even Christians. But don't fail to be sure," Piper says, suggesting that parents are full of experience, love and wisdom and are therefore likely to offer a good opinion of one's potential spouse.
Regardless of the opinion a parent gives, it is important for Christians to remain loving and caring toward their relatives, he adds.
"Don't let there be a spirit of defiance towards your parents or a spirit of indifference to what they say as if their opinions don't matter. Let there be a spirit of humility and prayer and longing so that they can discern that your desire is for their blessings," the theologian writes.
Piper has spoken on the subject of Christian marriages before, writing in a previous blog post that Christians contemplating marriage should usher in a new culture of simple, God-centered weddings, instead of expensive, extravagant affairs that may focus on cake, clothing and food more than Jesus.
Christian nuptials should be centered on "the Christ-exalting meaning of marriage, the awesome importance of the vows, the preciousness of the people, the lovers — and not the clothing, the flowers, the location, the music, the whole production that can make the actual act of God in marriage seem like an incidental prelude to the big, fancy party afterwards," Piper wrote in a blog post from earlier this month.