John Piper Calls Trump, Putin, Kim Jong Un All a 'Wannabe Dictator'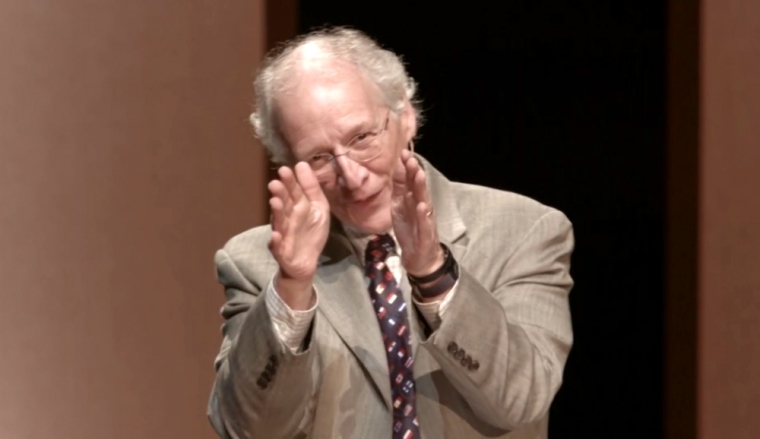 As tensions between the United States and North Korea have reached a new high over the possibility of a nuclear threat from the communist nation, influential evangelical John Piper says U.S. President Donald Trump, Russian President Vladimir Putin and North Korean leader Kim Jong Un have one thing in common.
"'Jesus is the ruler of kings on earth.' Revelation 1:5 Over Trump, Putin, Kim Jong-un, and every huffing and puffing wannabe dictator," tweeted the chancellor of Bethlehem College & Seminary. "Let this sink in."
Republican Sen. Lindsey Graham has warned that the United States is "getting close to a military conflict" with North Korea, which has developed an intercontinental ballistic missile capable of reaching the U.S. with a nuclear warhead.
Last month, Putin signed into law a new bill designating international media outlets as foreign agents in retaliation for a similar measure taken by the U.S. Department of Justice against the state-funded RT television, according to USA Today.
As for Trump, Piper has repeatedly said that he is "morally unfit" to lead the nation.
Earlier this year, Piper said Christians have never required a morally qualified leader to thrive. "I regard Donald Trump as not qualified for the presidency. But today he will become president."
"Donald Trump's immoral behavior in the past, and his ongoing unwillingness to renounce it as evil, show that he is morally unfit to lead our nation," Piper explained before noting, "So was Hillary Clinton because she approves of killing unborn children.
"Virtually all the founding fathers agreed that without a virtuous people, the rule of law and of representative self-government will not survive. Donald Trump's character is not what they had in mind by 'virtue.' It is, in significant ways, the opposite, and therefore his example contributes to the undermining of the republic."
In a live video message on Thursday, Piper, founder and teacher of desiringGod.org, said white evangelical support for the campaign and presidency of Trump has hindered their racial reconciliation efforts.
America has experienced a "constellation of sorrows" on the issue of race relations, he said, explaining that he was directing his comments primarily toward white evangelicals in the Reformed theological tradition.
Talking about "minority brothers and sisters," Piper said, "It appears to them and it appears to me that many churches, many ministries are more influenced by culture, more influenced by political ideology, more influenced by American nationalism than by the radical demands of Jesus to live as exiles, sojourners, and refugees in this alien world called America."