John Piper to Christians: If You Don't Have Enemies, You're Doing Something Wrong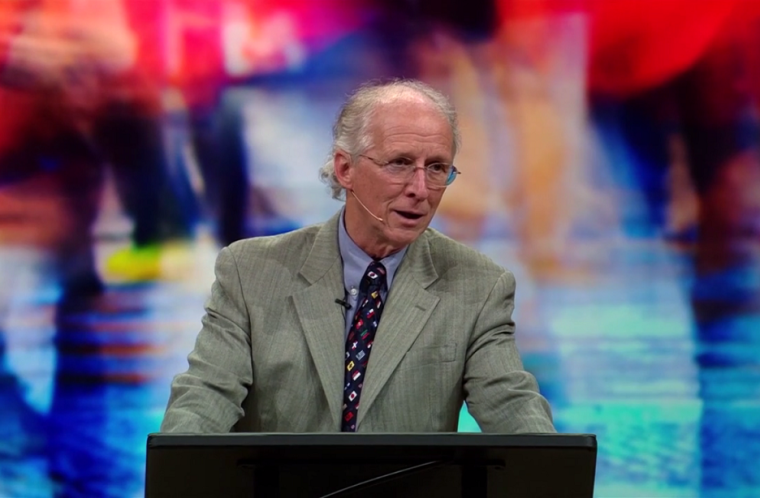 Isn't it suposed to be a good thing when people speak well of you? It's definitely better than having someone say bad things, right? After all, what's the point of being a good person if the end result elicits negativity?
While there's definitely nothing wrong with being a good person, there is a personal inventory that needs to be taken. In a video message posted Tuesday on DesiringGod.org, a site focused on glorifying God, Pastor John Piper reminds listeners that Jesus said, "Woe to you, when all people speak well of you," (Luke 6:26). Piper warns believers, "If you don't have any enemies, your godliness is probably not showing very well."
The pastor further explains when he says, "Jesus said: 'If they have called the master of the house Beelzebul, how much more will they malign those of his household' (Matthew 10:25). Which means: If Jesus got criticized, how much more [will] you? So if you are a follower of Jesus, it's a given that you will have enemies." And if you don't, you just might be on the wrong track.
When Christians do encounter enemies, love should be their default response, according to Piper. But exactly how does one begin to "love" an enemy? Especially those who knowingly and willfully do them wrong?
The pastor explains that God saved man while he was yet His enemy, and directs listeners to Romans 5:10: "If while we were enemies, we were reconciled to God by the death of His Son, how much more will we be saved by His life?" Piper goes on to say, "You didn't befriend Him [God] before He moved in on you and saved you. So the root origin of how to love our enemies is to experience being loved as an enemy of God."
Loving one's enemies is not an easy task because it can feel like you're letting them off the hook. "One of the reasons it's hard to love our enemies is because it feels like we're letting them get away with murder," Piper says. "Nobody gets away with murder or anything else. 'Vengeance is mine. I will repay, says the Lord.'"
Piper reminds believers that justice will be done and that "All sins will be punished, either on the cross for those who repent, and you can't improve upon that punishment, or in Hell for those who don't … "