John Piper: Hands of Jesus Are Extended to All of France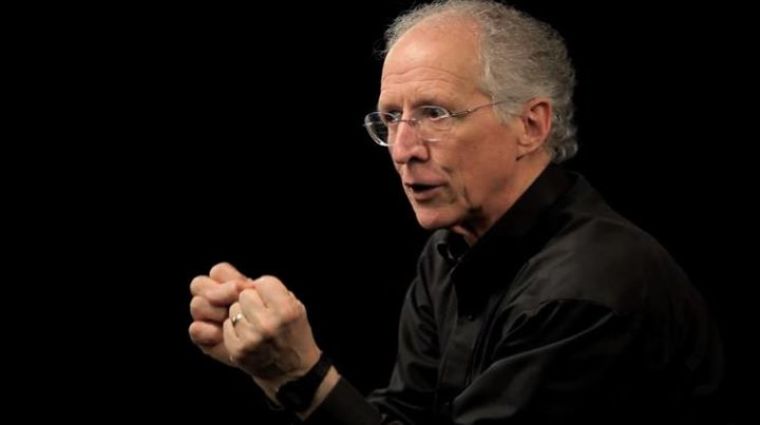 Islamic State's acts of terror in Paris, which killed at least 129 innocent people Friday evening, underline not only the uncertainty of life on earth but also that it is time for the people of France, "and all of us," to heed Jesus' offer of eternal salvation through repentance, writes theologian John Piper.
In his latest blog, posted on the desiringGod website, Piper quotes Marc Coupris, who survived the terror attack at the Le Bataclan theatre in Paris. "It was carnage ... They shot from the balcony. I saw my final hour unfurl before me, I thought this was the end. I thought I am finished, I am finished," Marc told media.
But Marc was not finished, Piper notes, saying, "We are thankful." But we need to "wake up from the stupor of thinking we know when we will be finished," adds Piper, founder and teacher of desiringGod.org and chancellor of Bethlehem College & Seminary.
"We do not know. God has told us how to speak of our tomorrows. 'You ought to say, "If the Lord wills, we will live and do this or that." If you are reading this, you've been given another day. Perhaps only one," Piper writes, referring to James 4:15.
"To all of France," he adds, "the hands of Jesus are extended."
Piper, who served as pastor of Bethlehem Baptist Church in Minneapolis, Minnesota, for 33 years, quotes Matthew 11:28, "Come to me, and I will give you rest," and Revelation 22:17, "Let the one who is thirsty come; let the one who desires take the water of life without price."
Piper mentions that the attackers shouted, "Allahu Akbar" (Arabic for "Allah is great") while killing "infidels."
"Your Allah is not great. Nor is he God. For God himself has said, No one who spurns the Son knows God," Piper writes, referring to 1 John 2:23. "Not only that, but this: No one who loves to murder will have a martyr's hope (1 John 3:15). Oh, how deceived you are, to think that you can pave your way to paradise with blood from 'infidels.'"
The day after the Paris attacks, Islamic State, also known as ISIS or ISIL, claimed responsibility, saying, "In a blessed attack for which Allah facilitated the causes for success, a faithful group of the soldiers of the Caliphate, may Allah dignify it and make it victorious, launched out, targeting the capital of prostitution and obscenity, the carrier of the banner of the Cross in Europe, Paris."
Vengeance will come, Piper assures the readers. "It need not come from private individuals," he says, quoting Romans 12:19, "Leave it to the wrath of God, for it is written, 'Vengeance is mine, I will repay, says the Lord.'"
There is a time for everything under heaven, Piper adds. "Now is a time for France — and all of us — to hear the words of Jesus, 'Do you think that they were worse offenders than all the others who lived in Jerusalem [or Paris]? No, I tell you; but unless you repent, you will all likewise perish,'" he writes, referring to Luke 13:4–5.
ISIS threatened, in its message, that "France and those who walk in its path … will remain on the top of the list of targets of the Islamic State, and that the smell of death will never leave their noses as long as they lead the convoy of the Crusader campaign, and dare to curse our Prophet, Allah's peace and blessings be upon him, and are proud of fighting Islam in France and striking the Muslims in the land of the Caliphate with their planes, which did not help them at all in the streets of Paris and its rotten alleys."
What if we die? "Sins forgiven. God reconciled. Hell shut. Heaven opened. Spirit given. Love abounding," Piper concludes, quoting Mark 1:15, "The time is fulfilled, and the kingdom of God is at hand; repent and believe in the gospel."