John Piper Questions Martin Luther King's Theology at MLK50 Event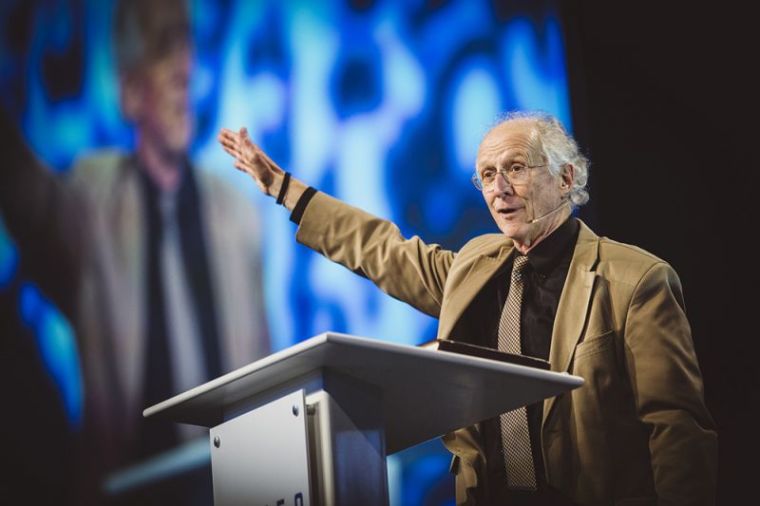 In the closing speech of the MLK50 Conference in Memphis on Wednesday night, popular theologian John Piper seemingly questioned Martin Luther King Jr.'s theological beliefs but stressed that God used the Civil Rights hero to open his eyes to his own "inexcusable" blind racism.
Piper, the 72-year-old founder of DesiringGod.org and chancellor of Bethlehem College & Seminary, gave the closing address at the two-day conference hosted by the Southern Baptist Convention's Ethics & Religious Liberty Commission on the 50th anniversary of King's assassination.
After preaching for nearly 40 minutes on the idea that Jesus Christ created the universe and all things in it for His glory, Piper closed with an exhortation in which he shared his own thoughts on King's legacy and his own struggles with racism in the past.
"As a very young southerner growing up in Greenville, South Carolina, in the 1950s and '60s, my sin — aroused, shaped by the toxic segregationist, racist air I breathed — blinded me to the truth of the beauty of the racial, ethnic unity and harmony and justice of the [Bible]," Piper explained. "It was as though Colossians 3:11 didn't exist in the Bible."
The verse states: "Here there is no Gentile or Jew, circumcised or uncircumcised, barbarian, Scythian, slave or free, but Christ is all, and is in all."
"I am thankful to God that He made Martin Luther King the main human instrument in the renovation of that [segregated] world," Piper said. "With that same human instrument struck a blow of conviction across my blind conscience. Mine was a pervasive and inexcusable blindness."
However, Piper continued by explaining that the "sin" of Martin Luther King was that he reportedly "turned away" from objective biblical truths during his early 20s.
Piper referred to writings uncovered from King's formative years.
According to reports, writings given to Stanford University professor Clayborne Carson to analyze by King's widow, Coretta Scott King, indicate that King (at least in his early years) may not have believed the story of Jonah being swallowed by a whale, that John the Baptist actually met Jesus or that Christ was born to a virgin.
"The sin of another young southerner [was] aroused and shaped by the toxic, modernist, skeptical air he breathed at Crozer [Theological] Seminary," Piper said of King. "[He] was blinded to the truth and beauty as Christ's majesty as Creator of the universe, blinded to the glory of Christ's grace in suffering imputed guilt from others, blinded to the all-encompassing authority of Christ that he received when he rose bodily from the dead."
"In his early 20s, Martin Luther King turned away from these great objective biblical realities and you can read about it with sadness in many of his papers in those days," Piper added. "I don't know if he came home. Many believe he did. [A speaker], in the [earlier] panel documented to the point at which he thought he came home ... and met God in a profound way. I hope so."
Piper urged the audience not to "put the blindness of young Piper and the blindness of young King in the balances and weigh them hoping to find one less deadly than the other."
"You will not succeed. You didn't come to this conference looking for help in choosing which blindness to die by. Instead, look to yourselves," Piper stressed. "The remaining sin in every believer puts you and me in constant danger, constantly liable to be blinded by old and new, broad and narrow, left and right, progressive and passé, innovator and traditionalist, crusader and coward."
Piper told the young people in the audience that they have one hope.
"You have one hope to find a path that exalts Christ and does justice, an infallible spirit-illuminated Bible in a colorful community of the redeemed," Piper said. "Don't try to make a case that the blindness to Colossians 3:11 is less or more deadly than the blindness to Colossians 2:14 or 1:16."
"Christ created all things. He sustains all things. He bought a multiethnic people by his blood," Piper continued. "He rose bodily from the dead. He is making us one. All of this is His glory — not some of it, not 1:16 or 3:11 alone or 2:14 alone. All of it is His glory. Young people, hold fast to the glory of Christ so God may grant that we who are older may look down from Heaven someday and see better days."
Piper also penned a tribute to King that he posted on Tuesday.