Jonathan McReynolds on Making Gospel Music in an America That Is Getting More Hostile Toward Christianity
Gospel artist Jonathan McReynolds has earned the praises of music legends such as Stevie Wonder and Kirk Franklin for his fresh take on the genre, and now he's preparing for the release of his second album Life Music: Stage Two.
The album will feature a collaboration with Grammy-award winning singer Indie Arie, a singer who McReynolds said received similar praise to him when she first arrived on the music scene.
While out promoting his new music, McReynolds stopped by CP Voice to discuss his upcoming album, and what it's like to be a budding gospel artist in an America that is growing more hostile toward Christianity.
"It's a little daunting sometimes. America is becoming more and more hostile toward Christianity in particular, Islam as well. Religion in general. But I've actually been pretty accepted in a lot of cultures that are outside of church. I think it's because I don't talk as if I don't know what they go through. I don't speak as if I've been in church all my life and I've never left," said McReynolds to CP Voice last week.
The Chicago-born crooner believes that by being transparent in his music, people from all different religious and cultural backgrounds can identify better with him. He also explained why gospel music will always be relevant.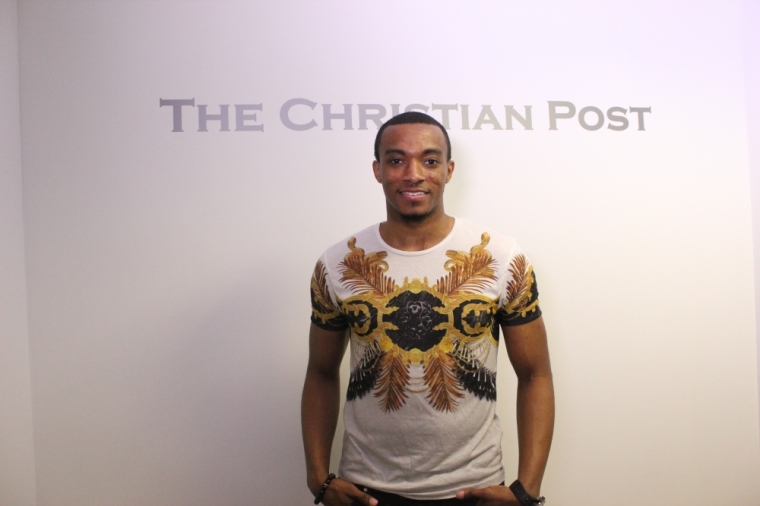 "In gospel, we talk about the best subject matter and that's God. I think we're seeing that our generation still loves that as long as you present it in a way that is relevant, relatable and creative. I think we owe that to God," added McReynolds.
The singer's theme of bearing his truth on a song is reflected in the title of his albums which both have the name Life Music.
"When I came out with the first album I called it Life Music because I wrote it out of my life, not out of any church experience. I wrote it on experiencing Jesus, or the opposite, temptation in life. This album is going to be a second compilation of that. I call it Stage 2. This is the second stage of my career. I think that I've actually, praise be to God, I've accomplished enough to get to a different stage. I'm really excited about it," said McReynolds.
The singer said the new album will feature a lot of different sounds and styles in comparison to his debut. Some of them include musical influences he had while he was growing up.
"I had a very eclectic childhood when it comes to music. I grew up in the Pentecostal church. I listened to Stevie Wonder, Hillsong, Jim Croce and Bob Dylan. We listened to everything," he said. "I think my music is kind of a mash-up of all those different ideas and approaches to music."
McReynolds believes it's also his transparency that's led to the praise of his music by legends such as Stevie Wonder, Kirk Franklin and CeCe Winans, however, he doesn't let any of that get to his head. He tries to stay focused on what's really important when it comes to recording.
"My music is really just about encouraging myself and others to exemplify Christ in their everyday life. It's more effective than standing on a pulpit on Sunday morning," said McReynolds.
Jonathan McReynolds' album Life Music: Stage 2 will be available in September.