Josh Duggar's Wife Anna Overdue With Baby No. 4; Family Requests Prayers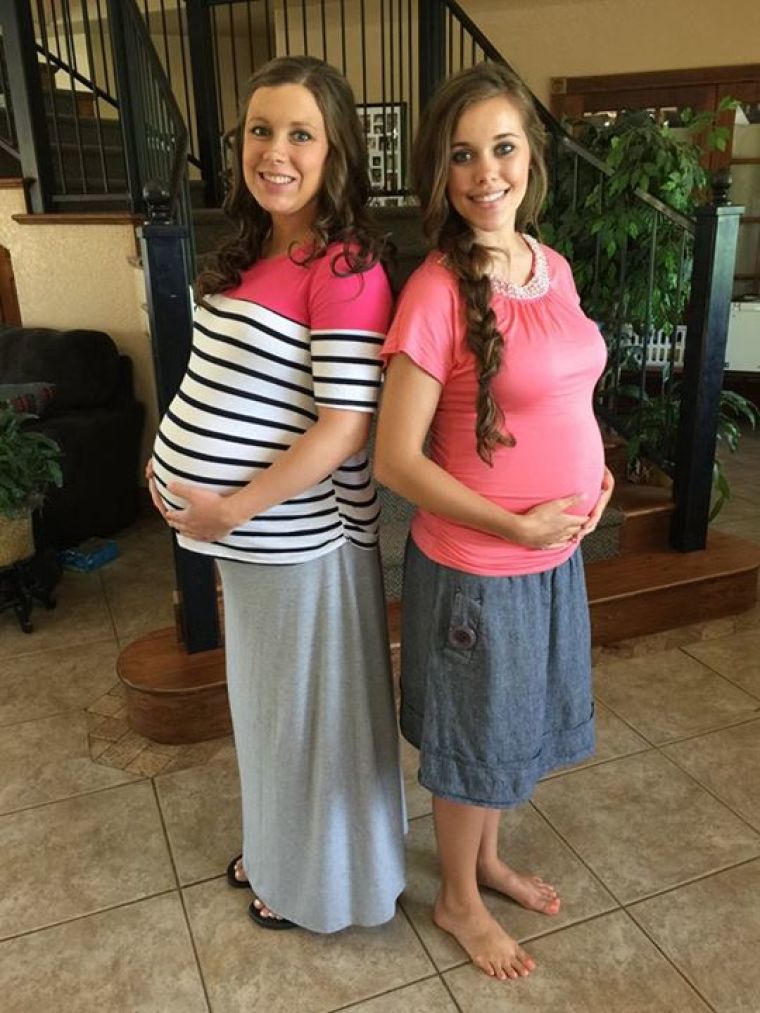 The Duggar family requested prayers for pregnant sisters-in-law, Anna Duggar and Jessa (Duggar) Seewald, on Sunday after news emerged that the former is days past her due date of July 10.
In December, Anna and her husband, Josh, both 27, announced on Twitter that they were expecting their fourth child together. The "19 Kids and Counting" stars, who wed in 2008, were expecting to meet their new addition on Friday.
"Well, sweet Anna is now past her due date!" The Duggars wrote alongside a photo of Anna and Jessa on their official Facebook page on July 12.
"First time she has ever gone 'late' instead of early! Here she is with our Jessa. Be praying for these girls. Pretty soon we will get to kiss the sweet face of another Duggar grandbaby!!!"
Josh said previously that he and Anna will continue to expand their family with as many children as God blesses them with because ultimately, He is in control.
"It's really not about the number of children you have, but how well are you doing with the children that God has given you," he once told "E! News." "We're really just going to take it one at a time. I don't think you can say we're going to set out and say we're going to have five kids or four or three. We have no control over that. God has the control."
The birth of Anna and Josh's unborn child will be the first that is not featured on the family's now suspended TLC reality show. On May 22, the TV network pulled the series after 10 seasons, follwoing the revelation that Josh had molested five girls when he was 14 years old.
The scandal sparked a firestorm of criticism in May which led to Josh resigning from his position as a director with Family Research Council Action. He also issued a heartfelt apology, which stated that he's "deeply sorry" for what he described as "my wrongdoing."
Weeks after news of the scandal broke, Josh's younger sisters Jill, 24, and Jessa, 22, came forward as two of five victims. Both said publicly that they have since forgiven him for his actions, which he committed when he was a minor.
In May, Anna expressed support for her "changed" husband, whom she said had previously confessed his sins to her before they were married.
"I can imagine the shock many of you are going through reading this. I remember feeling that same shock," she said in a statement.
"When my family and I first visited the Duggar home, Josh shared his past teenage mistakes. I was surprised at his openness and humility. ... When Josh asked me to marry him ... I was able to say, 'Yes' knowing who Josh really is — someone who had gone down a wrong path and had humbled himself before God and those whom he had offended."
Josh and Anna have kept a relatively low profile since the scandal broke and they have since relocated from Washington, D.C. to Tontitown, Arkansas, to be with his family.
Jessa, who wed her husband, Ben, last year, is expecting the couple's first child on Nov. 1, which also marks their first wedding anniversary.