Journalist arrested, charged after reporting on attacks against Christians in Nigeria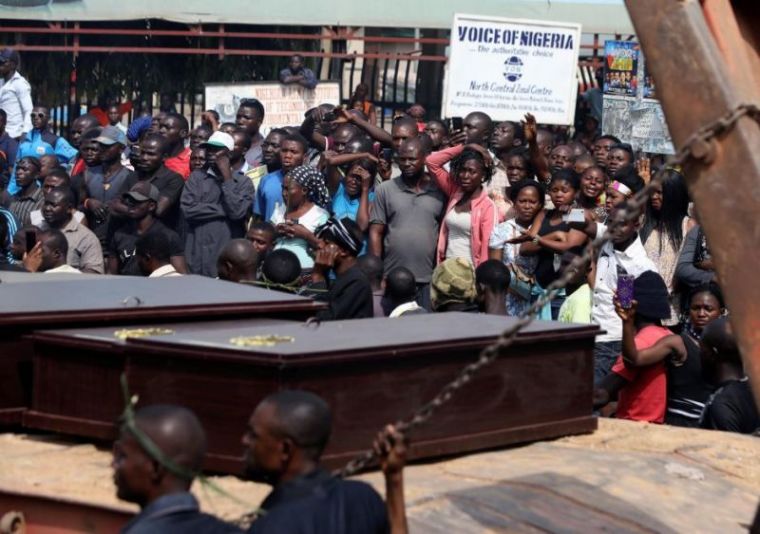 Acceleration of attacks
"There has been an acceleration of Muslim Jihadist attacks against unarmed … farming people, usually Christians, since 2015," Burton remarked.
He lamented that the attacks that Nigerian government officials classify as "clashes" are not a fair fight because "the farmers don't have guns" due to "rigorous gun control in Nigeria for one set of people only: Non-Muslims."
On the other hand, he stressed that "if you are a Fulani herder and you've got an AK-47 or a rifle of any kind, you will not be disarmed."
"There are virtually no cases of Fulani herders being disarmed. There are few arrests that I know of, so-called bandit gangs who are marauding through these villages in the Middle Belt, especially in Kaduna and Niger state and in Plateau," he said. "Recently, we reported, I think it's a stunning statistic: 380 towns and villages have been taken over, have been razed — I mean burned down and the people driven out. And in many cases, the towns have been renamed and given Fulani names."
Burton told CP that the fact that Fulani terrorists are armed while Christians are not has led to an "asymmetric war."
He reported that Fulani terrorists are more heavily armed than they were before 2015 and often descend on rural villages equipped with "a large number of automatic rifles" as well as "rocket-propelled grenades."
Burton alleges that Arduwan implies that "there is a balanced … war between armed Christians and armed Muslims." He accused the state official of "simply invoking … the routine narrative of the government."
Burton said that in most recent attacks, "armed gangs or bandits were always identified by the government as … unknown gunmen."
"Sometimes, they're referred to as bandits. But usually, the euphemism that the government requires is that the attackers be referred to as unknown gunmen," Burton said. "The victims know that they are Fulani people because they speak the Fulani language."
Nigeria has been plagued by "numerous attacks" carried out by "large groups of militia who come into rural villages ... in the middle of the night heavily armed ... and start burning all the houses."
"They will burn 50 to 200 houses in one attack," Burton said. "People who don't escape quickly enough will be cut down, will be shot … or just killed with the machetes."
Burton emphasized that "the very talented and remarkable Fulani people … in Nigeria are not as a whole terrorists." He stated that "the terrorists are just a small subgroup within the Fulani people."
Burton also suggested that the response to the violence from the administration of Nigerian President Muhammadu Buhari has been inadequate.
"He's condemned it many times and he always promises to … find and punish the perpetrators, and it never happens," he said. 
Nigeria was placed on the U.S. State Department's list of countries of particular concern, a list of countries it accuses of tolerating or engaging in severe violations of religious freedom.