Joy-Anna Duggar Flies to Mississippi; Absence in Duggars' Thanksgiving Celebration Stirs "Shotgun Wedding" Controversy
Joy-Anna Duggar Flies to Mississippi; Absence in Duggars' Thanksgiving Celebration Stirs "Shotgun Wedding" Controversy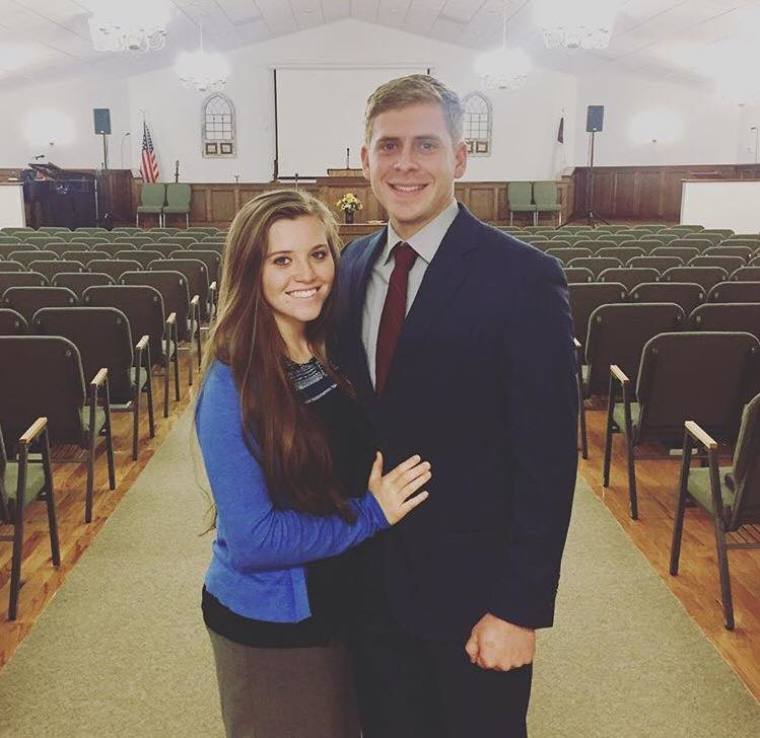 "Counting On" star Joy-Anna Duggar flew to Mississippi last weekend with husband Austin Forsyth, causing a lot of her fans to be concerned about her pregnancy. The couple officially made the pregnancy announcement back in August, three months after they got wed on May 26.
On Saturday, Joy-Anna and Austin shared an Instagram photo showing their trip to Mississippi. Given the many speculations surrounding Joy-Anna's pregnancy, several fans were alarmed that she still chose to fly when her due date is already in two months. Although commercial airlines usually do not allow women to travel after the 32nd week of their pregnancy, Joy-Anna was able to fly freely because they traveled in an aircraft flown by her father-in-law, Terry Forsyth.
Since their pregnancy announcement, several fans have speculated that Joy-Anna and Austin probably rushed their wedding last May to avoid a possible scandal. For the past few months, some have noticed in Joy-Anna's photos that her baby bump is much bigger than it's supposed to be, making her pregnancy a subject of scrutiny and a bone of contention among fans. Many of those who are critical of the Duggars' Christian beliefs have also questioned their stance when it comes to pre-marital sex, believing that Joy-Anna actually conceived prior to marriage.
Recently, the Duggars also had a family reunion to celebrate Thanksgiving Day, and fans were quick to notice Joy-Anna's absence. Because of this, theories about her "shotgun wedding" with Austin became all the more rampant on social media, with some pointing out that she probably wouldn't want fans to see her unusually big belly in their family photos.
None of the Duggars has so far addressed the rumors about Joy-Anna's pregnancy. In fact, the truth about her due date is still a mystery for fans. While some say that she's giving birth around early March, some claim that her due date is early February, suggesting that she actually got pregnant before getting married.