Federal court rules against New York's ban on guns in houses of worship amid pastor's lawsuit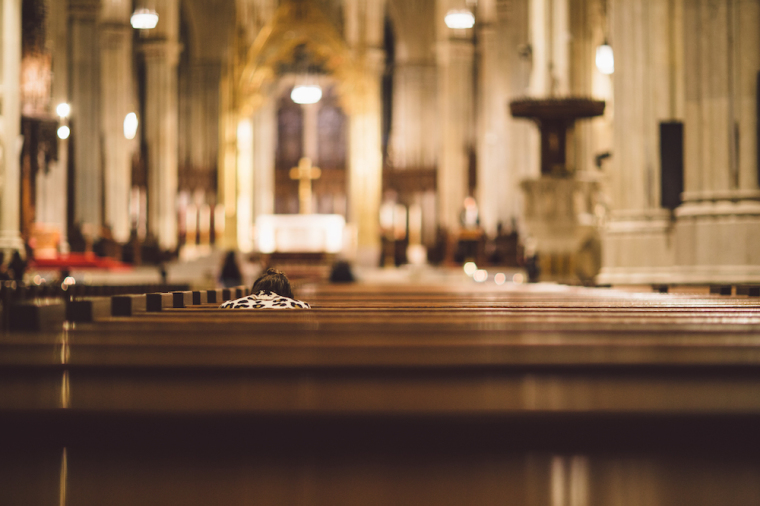 A federal judge has temporarily blocked the state of New York from enforcing its new law banning guns in houses of worship against a pastor and church who argue that the law violates their constitutional rights. 
Judge John L. Sinatra Jr. of the Western District of New York ruled last Thursday that Senate Bill S51001, which prohibits carrying firearms in "sensitive locations," including houses of worship, violated the Second Amendment to the U.S. Constitution. The law was passed last July.
Although he issued the injunction, Sinatra stayed the ruling pending an appeal. 
"Plaintiffs have demonstrated that the State permits countless other private actors hosting secular activities to do what a house of worship may not. The houses of worship exclusion is not a neutral law of general applicability," Sinatra, a Trump appointee, wrote in the ruling. 
The lawsuit was filed by the legal nonprofit First Liberty Institute and the law firms Clement & Murphy PLLC and Ganguly Brothers PLLC on behalf of His Tabernacle Family Church in Horseheads. Pastor Micheal Spencer founded the nondenominational Christian church.
The Democrat-controlled state Senate approved the bill on a party-line vote as the Democrat-controlled Assembly approved the bill over the opposition of nine Democrats and all Republicans. 
"Singling out houses of worship for total disarmament demonstrates hostility toward religion, leaves them defenseless to rebuff violent attacks, sticks the state's nose into how religious services are conducted, and defies at least two recent Supreme Court rulings against New York," said First Liberty Institute Counsel Ryan Gardner.
"Thanks to the court's action, New York must stop disarming its religious citizens and may no longer leave houses of worship vulnerable to violence."
By enacting Senate Bill S51001, New York state disregarded two recent Supreme Court decisions finding that state laws and policies infringed on its citizens' First and Second Amendment rights, the plaintiff argued, citing the court's 2020 ruling in Roman Catholic Diocese of Brooklyn v. Cuomo.
The 2020 ruling determined that the state imposed unconstitutional worship restrictions during the coronavirus pandemic, and a 2022 ruling invalidated the state's "exceedingly restrictive concealed-carry licensing regime."
Erin Murphy of Clement & Murphy, representing the plaintiffs in the lawsuit, said, "Houses of worship have a constitutionally protected freedom to decide for themselves whether to allow legally possessed firearms into their facilities."
One of the defendants in the lawsuit, First Deputy Superintendent of New York State Police Steven Nigrelli, warned that "if you violate this law, you will be arrested."
Other defendants in the lawsuit are Chemung County District Attorney Weeden Wetmore and Tompkins County District Attorney Matthew Van Houten, the top law enforcement officials in two of the three counties where His Tabernacle Family Church has campuses. The church has a third location in Mansfield, Pennsylvania, unaffected by New York's law.
Spencer has a concealed carry permit and kept a firearm on him at his New York locations and the Pennsylvania campus before the new law took effect. He allowed his congregants to do the same until S51001 was enacted and continues to allow those attending services at the Pennsylvania location to carry firearms.
The complaint noted Spencer's concern that "someone planning to harm him or kill his flock will not be deterred by S51001, and may in fact be emboldened by it since it leaves houses of worship defenseless against those bent on doing violence to people of faith."
"Pastor Spencer regularly receives threatening mail, and he has received at least two death threats that necessitated the involvement of law enforcement," the lawsuit reads. 
In October, Sinatra issued a temporary restraining order barring New York from enforcing part of its gun law while litigation filed by two other churches continues. The judge argued that banning guns from houses of worship is "inconsistent with the nation's historical traditions, impermissibly infringing on the right to keep and bear arms in public for self-defense."
In recent months, following the U.S. Supreme Court's ruling in Dobbs v. Jackson Women's Health Organization that determined that the U.S. Constitution does not contain a right to abortion, churches have found themselves subject to varying degrees of vandalism. However, no one has been hurt thus far.