Judge Rules in Favor of Atheist Group, Says Cross on Penn. County Seal Must Be Removed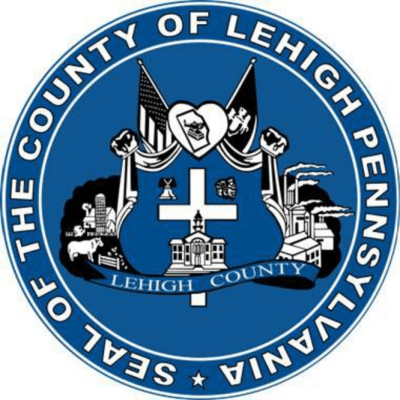 A federal judge has ruled that a Pennsylvania county seal is unconstitutional for including a cross, handing a legal victory to a Wisconsin-based atheist organization.
U.S. District Judge Edward Smith released a decision Thursday against Lehigh County's seal, arguing that having a cross included in the emblem "fails the endorsement test."
"In this case, neither the longevity of the Seal nor the secular symbols surrounding the cross detract from the religious message that a cross conveys to the reasonable observer," wrote Judge Smith.
"While the court must defer to the government's articulation of a secular purpose, the court cannot hold that the County's articulated purpose is secular. Honoring the settlers by retaining a cross on the Seal is the equivalent of honoring the fact that the settlers were Christian."
Smith noted that his decision was based on The Lemon Test, the legal precedent which allows for state-supported religious entities provided they fulfill a secular purpose.
Smith also expressed disagreement with the Lemon Test, calling Lehigh County's seal a "passive symbol" which "does not violate the plain text of the Establishment Clause."
"While the court does not believe the current state of the law applicable to this case comports with the text of the Establishment Clause, the court is not in a position to reject it," continued Smith.
In August 2016, Freedom From Religion Foundation filed a lawsuit on behalf of multiple local residents against Lehigh County over its seal, which included a prominently displayed Latin cross.
"A prominent Latin cross is centrally displayed on Lehigh County's seal and flag. The Plaintiffs — four local residents and a membership association of freethinkers ... that works to promote the separation of state and church — object to the Latin cross representing the county government," reads the suit's introduction.
"Displaying the Latin cross on the county seal and county flag endorses Christianity, which violates the Establishment Clause of the First Amendment. The Plaintiffs seek appropriate declaratory and injunctive relief, as well as nominal damages."
FFRF Co-President Annie Laurie Gaylor said in a statement released Thursday that she and her organization welcomed the district court's ruling.
"This welcome ruling should settle the matter and get the seal redesigned to be inclusive, to ensure that it does not continue to send a message that only Christian citizens are represented or welcome," stated Gaylor.