Judge sides with trans-identified boys as female athletes' high-profile case is dismissed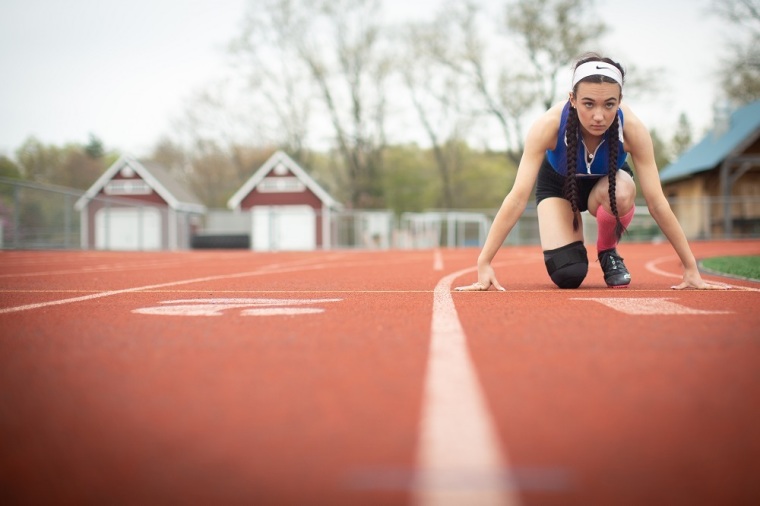 A federal judge has tossed out a high-profile lawsuit filed on behalf of four female athletes suing to stop a Connecticut high school athletics association policy allowing biological males who identify as females to compete in girls' sports at the K-12 level. 
Lawyers representing the athletes plan to appeal the ruling.
Judge Robert Chatigny, a federal judge in the U.S. District Court for the District of Connecticut, issued a ruling Sunday determining that the lawsuit filed against the Connecticut Interscholastic Athletic Conference and the Connecticut Association of Schools was "not justiciable at this time." 
He contends that "courts across the country have consistently held that Title IX requires schools to treat transgender students consistent with their gender identity." 
Appointed to the bench by former President Bill Clinton, Chatigny faced criticism last year from Alliance Defending Freedom, the legal nonprofit representing the plaintiffs, for telling ADF attorneys to refer to biological male athletes as "transgender females." His insistence that the attorneys avoid referring to the athletes as "males" led to demands that he be removed from the case due to a lack of impartiality. But those calls went unanswered.
The plaintiffs, who were all high school students when the lawsuit was filed, contend that allowing biological males to compete in women's sports violates Title IX, which was designed to provide equal opportunities for females in education. 
ADF announced the intention to appeal the ruling Sunday, stating that its lawyers "will continue to challenge the policy before the U.S. Court of Appeals for the 2nd Circuit."
"Our clients — like all female athletes — deserve access to fair competition; that means authentically equal opportunities to compete, achieve, and win. But competition is no longer fair when males are permitted to compete in girls' sports," said ADF Legal Counsel Christina Holcomb. 
"Males will always have inherent physical advantages over comparably talented and trained girls; that's the reason we have girls' sports in the first place. Unfortunately, this court has chosen to ignore our clients' demoralizing experience of losing to male runners."
Holcomb argued that while the case centers on female athletes in Connecticut, there is more at stake. 
"Girls and women deserve opportunities that are truly equal — without being sidelined or dominated by males choosing to join their sport," she added.
According to the ADF, Selina Soule, Chelsea Mitchell, Alanna Smith and Ashley Nicoletti have been "deprived" of "honors and opportunities to compete at elite levels." Mitchell would have won the 2019 state championship in the women's 55-meter indoor track competition, ADF reports. However, two biological male competitors took first and second place.  Meanwhile, Soule, Smith and Nicoletti "have been denied medals and/or advancement opportunities."
The ruling states:
"Chelsea Mitchell would have finished first in four elite events in 2019, and qualified for the 2017 New England Regional Championship in the Women's 100m; (2) Selina Soule would have advanced to the next level of competition in the 2019 CIAC State Open Championship in the Women's Indoor 55m; (3) Ashley Nicoletti would have qualified to run in the 2019 CIAC Class S Women's Outdoor 100m; and (4) Alanna Smith would have finished second in the Women's 200m at the 2019 State Outdoor Open."
ADF states that due to CIAC's policy, two males were permitted to compete in girls' athletic competitions starting in the 2017 track season, who have taken 15 women's state championship titles previously held by nine different girls between 2017-2019. The law group contends that the two athletes have taken away 85 opportunities to participate in higher-level competitions from female track athletes from 2017 to 2019. 
"Today's decision ignores the unfairness of the CIAC's policy, which allows biological males who identify as female to compete in the girls' category," said Soule, one of the four athletes who challenged Connecticut's policy. "During all four years of high school, I worked incredibly hard to shave fractions of a second off my time, only to lose to athletes who had an unfair physical advantage." 
"I don't want any other girl to experience the pain and heartbreak I had to go through, and I will continue to stand up for fairness in women's sports for as long as it takes," she vowed.
Smith, another plaintiff, described the decision as "disheartening for athletes like me who train hard every day to be our physical and mental best at the starting block."
According to Smith, "biological unfairness does not go away because of what someone believes about gender identity."
"Biology — not identity — is what matters on the field, and that's why I will continue to stand up to restore fairness to my sport," she said. 
Mitchell called the ruling "discouraging," claiming the judge "ruled to dismiss my right to compete on a level playing field."
"Today's ruling ignores the physical advantages that male athletes have over female athletes," she argues. "Female athletes like me should have the opportunity to excel and compete fairly. No girl should have to settle into her starting blocks knowing that, no matter how hard she works, she doesn't have a fair shot at victory."
Nicoletti warned that girls like her "have suffered countless losses because of the CIAC's policy."
"[A]nd today's ruling ignores this fact," she stated. "I will continue to tell my story and fight for fairness in women's sports."
While female athletes decried Sunday's decision, LGBT activists reacted very favorably to Chatigny's ruling. 
"This is good news for transgender students in Connecticut and around the country," declared ACLU Staff Attorney Joshua Block in a statement. "Today's ruling shows that allowing transgender students to participate in school — including sports — is consistent with existing federal law. This is yet another sign that lawmakers attacking trans youth in states around the country have no legal basis for their claims."
Additionally, Rahsaan Yearwood, the father of one of the two biological male athletes who now identify as females who are also named defendants in the lawsuit, cheered the decision.
"One of our most marginalized communities has the opportunity to rejoice in their authentic being and feel affirmed in doing so," Yearwood was quoted as saying. 
As the debate about women's sports continues across the U.S., several states have passed laws restricting participation in women's sports to biological females. 
This year alone, Alabama, Arkansas, Mississippi and Tennessee have already passed such laws. State lawmakers in more than two dozen other states have introduced similar legislation.
Meanwhile, Democrats in Congress want to pass the Equality Act, which would codify nondiscrimination protections for the LGBT community into federal law. 
Critics of the sweeping legislative initiative argue that the protection from discrimination based on sexual orientation and gender identity will require biological males who identify as females to compete on sports teams that correspond with their gender identity as opposed to their biological sex.
Even though the Equality Act has failed to become law because of opposition from both Republicans and Democrats in the U.S. Senate, President Joe Biden has already signed an executive order prohibiting discrimination based on sexual orientation and gender identity. 
"Children should be able to learn without worrying about whether they will be denied access to the restroom, the locker room, or school sports," the order stated.