Only evangelical women's college in US to shut down amid declining enrollment, financial difficulties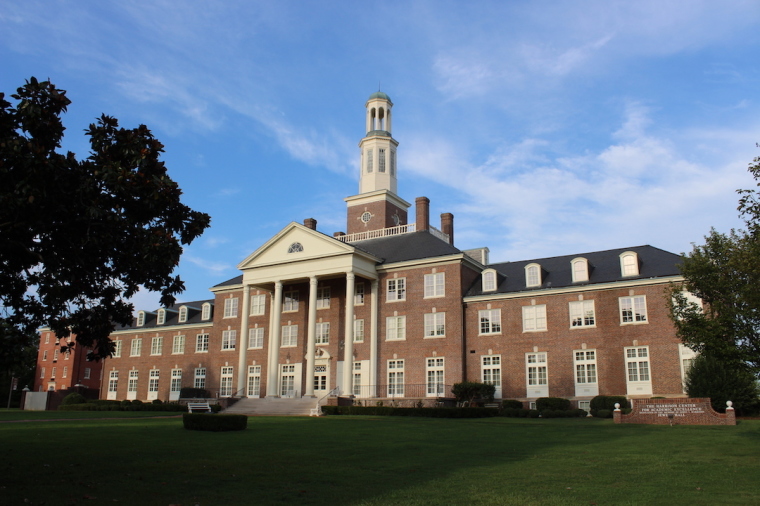 The board of trustees at Judson College in Alabama, which claims to be the only evangelical women's college in the United States, has voted to close down the 183-year-old institution after failing to resolve its multi-million dollar financial deficit. 
"We know this was the right decision, but there is not a person here whose heart isn't broken over this," Judson College President W. Mark Tew said in a statement. "I share the heartbreak of this decision that is felt by generations of Judson students, faculty, and friends."
Judson College, an all-women's Christian college in Marion, Alabama, affiliated with Alabama Baptist Convention, was founded in 1838 when it was rare for women to receive formal education. 
The news of the school's closure "is a somewhat unexpected end to the five-month emotional roller coaster" after the board released a hopeful report for the school's future on April 2. 
Judson's declining enrollment, budget deficits and economic burdens from the COVID-19 pandemic led to the school's financial situation.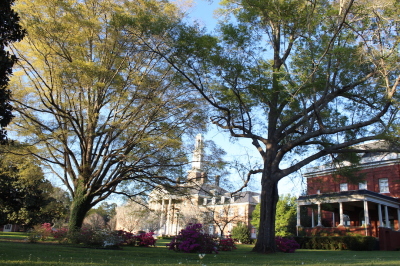 Mary Amelia Taylor, Judson's associate vice president for marketing & communications, told The Christian Post in an email that the staff is proud of and thankful for the students during this transition. 
"They are strong, resilient women who have weathered the nightmare of this past year with hope and grace, continually reminding each other — and the rest of campus — to cherish the time and gifts we've been given," Taylor wrote. 
"From arranging prayer times to lifting each other up with scripture, encouraging cards, emails, and social media posts, these Judson women have led our campus community in taking our every next step in the compassion and joy of the Lord."
In December, Tew appealed to Judson's community to financially support the college's reopening in January 2021 amid declining enrollment as the COVID-19 pandemic exacerbated the school's financial situation. 
Around 80 students planned to return in the fall, and only 12 new students had confirmed their fall 2021 enrollment. 
During a special April 2 board meeting, the 24-member board of trustees voted 14 to 5 to approve the 2021-2022 budget to continue operations into the next school year. 
The board launched a campaign to raise $5 million for future financial support on March 3. 
College administrators launched an "All in for Judson" campaign and raised awareness through print and digital media and an aggressive advertising campaign across Baptist media outlets. 
Fuller Higher Ed Solutions, a firm that provided insight for Judson's path forward, said Judson's two choices were to close "with dignity" or "invest in turnaround."
Judson Board Chair Joan Newman addressed the students following the April board meeting to thank them and alumnae for their fundraising efforts. At the time, she said she was "thrilled to tell you that Judson will be around for a long time." 
Despite its optimism and "aggressive" attempts to raise money to continue operations, Judson's efforts fell short. 
"Judson has served the cause of Christ through Christian higher education for young women with uninterrupted dignity," Tew said. "We want to be as God-honoring in these last days as we were in the very first."
Judson College will end academic operation after the summer term concludes on July 31, and residence halls will close after the May 2021 summer term. 
Tew said an orderly shutdown with a small number of employees will take place in the coming months. The board will form a five-member committee from its executive committee to work with administration and bankruptcy counsel during its transition to closure. 
"The Judson campus is still processing this devastating news, but we assure our Judson community that we will find ways to honor our College's amazing 183-year-old legacy in the coming days," the university said in a statement.
Judson held its 183rd and final commencement ceremony on April 30, where 41 graduates received degrees. 
In an email sent to campus on Sunday, Judson's Student Government President Anna Johnson encouraged the campus community. She said she has "held close" to Psalm 13 through the semester to remind her that there is still reason to rejoice despite difficulties. 
"As we transition into the new chapters of each of our lives, I urge you to continue the Judson legacy through your actions and through the life you choose to live," Johnson wrote in the email transcript obtained by CP. 
"Judson has instilled in all of us the beautiful values of a person who pursues Christ: love for your neighbor, accountability for your sisters, service to those around you, pursuit of education, and more. Continue to look for what Judson has taught you and what you want to have forever instilled in you. Judson may stop its operations and close its doors, but we have the gift to continue its legacy through our own lives."
"... God has beautiful, bountiful stories to continue writing through our lives," Johnson continued. "Our time at Judson may be abruptly ending, but He is going to do amazing things with us."
The college was initially called the Judson Female Institute and was named after Ann Hasseltine Judson, one of the first American women to serve as a foreign missionary. 
In 1904, the institution changed its name to Judson College. 
The school was founded to give young women the same quality education as young men at Harvard and Yale, according to its website.