Julianne Moore Does Not Believe in God; Praises Therapy and Creating Your Own Life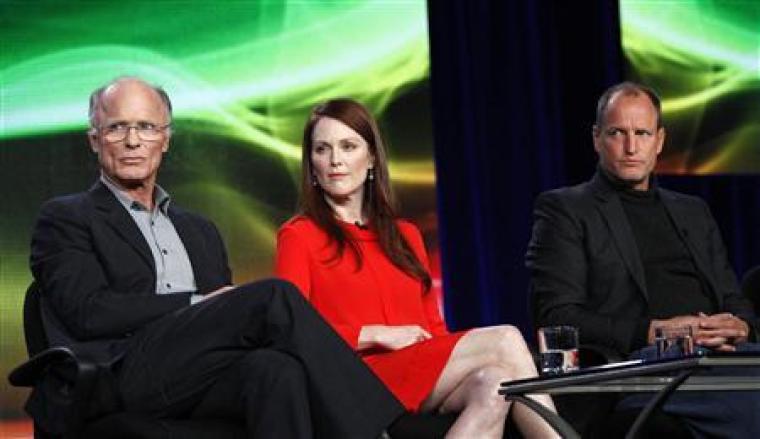 Actress Julianne Moore gave an interview in which she revealed that she no longer believes in God but rather puts her faith in therapy and herself.
"I learned when my mother died five years ago that there is no 'there' there," Moore told The Hollywood Reporter. "Structure, it's all imposed. We impose order and narrative on everything in order to understand it. Otherwise, there's nothing but chaos."
Since then, the award-winning actress has taken comfort in therapy, which she began in her 30s.
"I discovered that [my personal life] was as important as my professional life. I didn't spend the time; I didn't invest. One thing I used to tell my women friends was, 'There's an expectation that your personal life is going to happen to you, but you're going to have to make your career happen. And that's not true: You have to make your personal life happen as much as your career,'" she explained.
Moore decided that she had to take control of her own life, both personal and professional. She did not leave anything to chance and noted that she does not believe in God or any other higher power; rather, she took control of her life, making things happen when she wanted them to, essentially creating her own life.
"The idea that you're the center of your own narrative and that you can create your life is a great idea. I totally believe it. I've been really lucky, but I feel I've completely created my own life," Moore said.
In an interview with "Inside the Actors' Studio" host James Lipton, Moore was asked what she would say to God when she met Him in heaven.
"Well, I guess you were wrong. I do exist," Moore responded, imitating God's response to her arrival.
She is married to director Bar Freundlich and has two children: son Caleb and daughter Liv. The family resides in New York, and Moore has said having a family "is the most satisfying thing I have ever done."