Juliette Lewis Defends Scientology and Tom Cruise; Attacks Media: 'You'll Never See a True Word Written'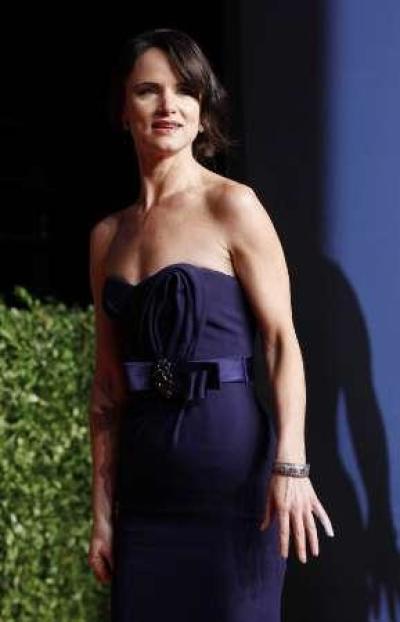 Juliette Lewis is defending the Church of Scientology, citing that the controversial religion goes largely misunderstood in the mainstream media.
The "Kelly & Cal" star has been a Scientologist for several years and frequently discusses the practice. However, this week, the 41-year-old actress took aim at the media when discussing misconceptions about the religion, as well as the numerous headlines that feature another Scientologist, Tom Cruise.
"I'll get all conspiratorial on you, and I'm just going to throw this out: the mainstream media is funded by pharmaceutical companies," Lewis told The Daily Beast. "So when you have the biggest movie star in the world at the time- Tom Cruise- coming out against anti-depressants and Ritalin and just saying, 'Hey, why don't you put a warning label on there?' So, when Tom came out about that, I've never seen someone get torn down so hard, and they still brutalize him with Scientology pieces to this day."
The actress referred to Cruise slamming Brooke Shields' use of medication after experiencing postpartum depression in 2005.
"The thing about Scientology is, it is anti-drug in that you're seeking relationship or communication tools- simple basics on how to live better," the actress continued.
Lewis is not the only Scientologist in Hollywood; Kirstie Alley and John Travolta are also followers. The starlet went on to describe the belief as a "religious philosophy and self-help movement."
"And you'll never see a truthful word written about it in mainstream media," she said.
Meanwhile, this was not the first time Lewis defended her belief in Scientology. The actress previously explained a liberal stance on her religious views while speaking to Vanity Fair.
"I think there's so much confusion because people don't understand a religion where you can be another religion but you can still practice Scientology," Lewis said in 2010.
The actress dismissed "funny folklore" surrounding Scientology, but noted that "you could be a Jewish Scientologist or a Buddhist Scientologist or a Christian Scientologist or anything else."