July 'Blood Moon' to Be the Longest Lunar Eclipse in a Century: Here's How to Watch the Moon Glow Red
This year has already been an awesome one for astronomy fans, but the best is yet to come — the longest lunar eclipse to ever occur in the 21st century. On July 27, moon watchers will be treated to an extra lengthy total eclipse that will bathe the moon in an awe-inspiring "blood moon" glow.
Next month, the moon will undergo the longest total lunar eclipse in the 21st century — that is, astronomers are not expecting any other lunar eclipses to overshadow this one until 2100. It's the very definition of a once-in-a-lifetime event, and it will last nearly one and three-quarters of an hour from July 27 to July 28, according to Earthsky.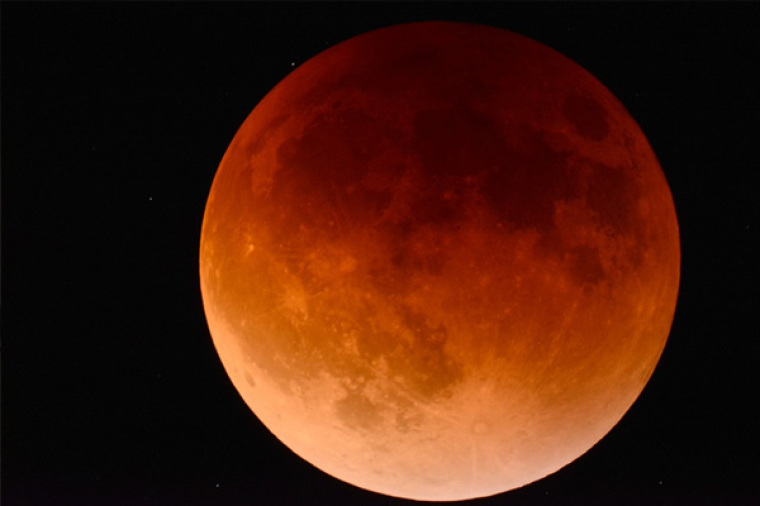 The moon will be under a total lunar eclipse for an unprecedented one hour and 43 minutes, and that's just the part when the moon is fully covered by the Earth's shadow. A partial eclipse will precede and then follow the total eclipse, giving this rare celestial show a running time of three hours and 55 minutes, or nearly four hours.
That's the length of two movies, and this spectacle is airing for free provided one is in the right place from the Eastern Hemisphere — Europe, Africa, Asia, Australia and New Zealand. Unfortunately for North America, they will be missing out on this event entirely. Parts of South America will only get to catch the final stages shortly before sunrise of the following day, July 28.
For those in the U.S., they can tune in to streams and online sources starting 3:30 pm, EDT for the total eclipse, which ends at around 5:13 pm EDT, according to the Business Insider.
Earlier this year, skywatchers also enjoyed the Super Blood Blue Moon Eclipse back in January, another ultra-rare event when lucky viewers on the right side of the planet got to see a blue supermoon and a lunar eclipse occur at the same time, a rare coincidence that happens literally once in a blue moon.