Justin Bieber Leads Large Crowds at Coachella in Surprise Worship Set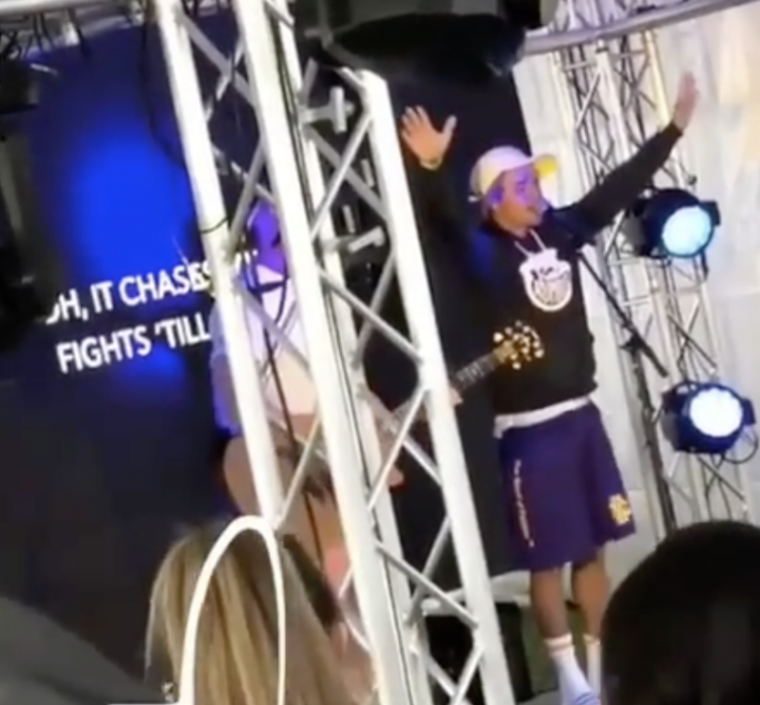 Pop star Justin Bieber was not on the bill of performers for the popular music festival Coachella taking place this week in Indio, California. However, he graced the stage this year with a surprise worship set for concert attendees.
In a number of social media clips from Snapchat and Instagram story, Bieber is seen performing an impromptu performance hosted by Churchome this past Sunday.
Bieber's acoustic set included Cory Asbury's No.1 song "Reckless Love," which topped Billboard's Hot Christian Songs Chart, and he also made an emotional heart cry singing Mosaic MSC's hit song "Tremble."
"Jesus/Jesus/You make the darkness tremble," Bieber declared. "Jesus/Jesus/You silence fear."
The crowd was noticeably engaged as the mega-star led the crowd in worship. Many sang along while others raised their hands.
Earlier, the 24-year-old had posted his own Insta Story video where he belts out the lyrics to "Reckless Love."
"Oh, the overwhelming/ never ending/ reckless love of God/ Oh, it chases me down/ fights till I'm found/ leaves the 99 ...," Bieber sang on his Instagram story feed, which reaches his 98.5 million followers.
The Canadian star made headlines last year when he canceled the remaining dates of his Purpose tour to focus on his well-being. Since then, Bieber's been seen attending church regularly and has been actively sharing his Christian faith on social media.
His Instagram bio now features a link to another worship song, "I Surrender," from the Hillsong Worship album Cornerstone.
This past Easter, Bieber wanted his fans to know that the holiday was not about bunnies but instead about his savior.
"Jesus has changed my life. Easter is not about a bunny, it's a reminder that my Jesus died on the cross for my sins and then rose from the dead defeating death! I believe this happened and it changed everything! I am set free from bondage and shame I am a child of the most high God and he loves me exactly where I am how I am for who I am," he wrote.
The transformation of Bieber has been widely associated with the mentoring he's received from Pastor Judah Smith and Hillsong NYC Pastor Carl Lentz, who previously said that he's invested time in Bieber for years now to see him grow in his walk with God.