Justin Bieber Spends Tour Break With Hillsong Pastor Carl Lentz (WATCH)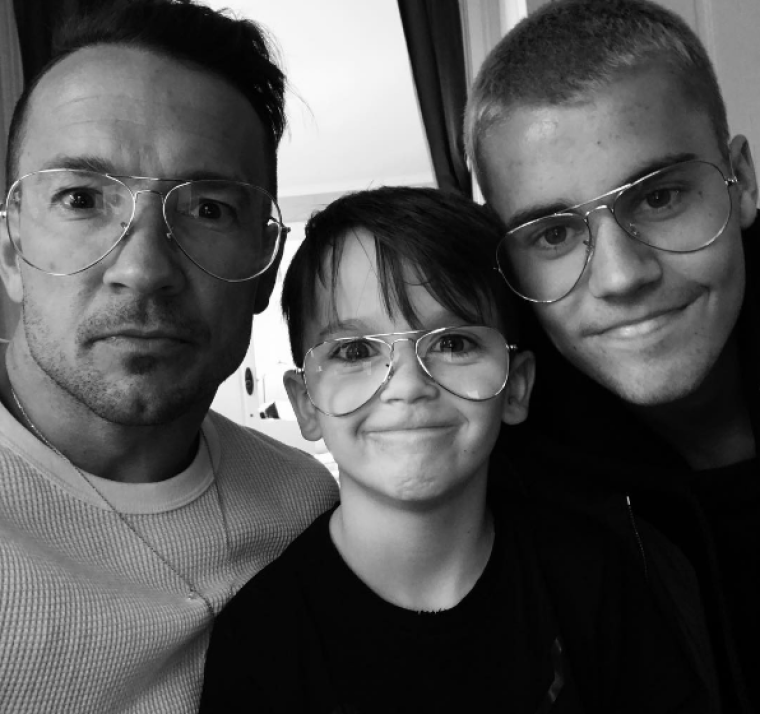 Justin Bieber is spending some free time away from his Purpose tour with his church friends, which happens to include popular Hillsong NYC Pastor Carl Lentz.
Bieber, the 23-year-old pop star, posted an Instagram video of himself Monday joking with Lentz who was attempting to record what looked to be a video promoting an upcoming meeting. However, Bieber tried to distract the pastor by making funny faces behind his back which included holding up two fingers over Lentz's head which many refer to as a "peace sign" or "bunny ears."
The singer simply captioned the video with the word, "hilarious."
The pair were also spotted by Daily Mail UK on Monday spending the day with Lentz's wife, Laura. Together, the trio reportedly did some shopping and ate lunch at the members-only Soho House in New York City which features an Italian restaurant and a rooftop pool.
Bieber has been close with Lentz for some time, and was baptized by the pastor in 2014. In an issue of GQ magazine last year, Lentz recalled Bieber's decision to get baptized.
"I want to know Jesus ... baptize me," a sobbing Bieber reportedly told Lentz.
The singer previously spoke to Complex magazine about his decision to be more like Jesus Christ.
"I just wanna honestly live like Jesus. Not be Jesus. ... I don't want that to come across weird. He created a pretty awesome template of how to love people and how to be gracious and kind," Bieber told Complex magazine last year.
Amid media scrutiny, Lentz defended Bieber who has gotten in trouble for things like smoking marijuana, allegedly vandalizing his neighbor's property, fighting, using racial slurs and drag racing.
"He's in a horribly toxic world," Lentz told GQ. "He is trying to do his best to figure this out. He has never been anybody but who he has professed to be, which is a work in progress."