Justin Bieber's Arrest Prompts Christians on Twitter to Question Pastors Judah Smith and Carl Lentz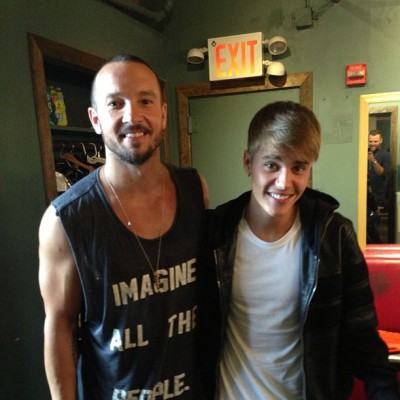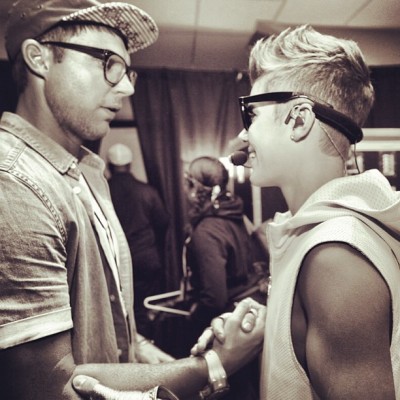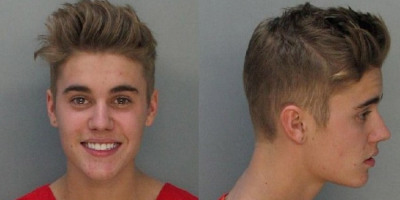 Pop singer Justin Bieber's arrest in Miami Beach for allegedly drag racing while intoxicated has prompted some Christians on Twitter to suggest that the Canadian singer's pastor, Judah Smith, and close friend Carl Lentz of Hillsong NYC may need to get involved. Meanwhile, the teen's fans of faith are using the hashtag #PrayforJustin to rally support for the 19-year-old star.
Bieber, arrested in the early morning hours Thursday, was charged in court later in the day with drunken driving, resisting arrest and driving without a valid license. The pop star, who was grinning ear to ear in his mug shot, showed no trace of a smile or amusement during his on-camera court appearance.
His run-in with the law comes after months of other troublesome incidents for Bieber, who was recently investigated for an egging incident and illegal spray painting, and scrutinized for an alleged fisticuff incident with a photographer. Bieber's arrest has prompted fans to wonder if it's time for an intervention, and if perhaps Christian pastors Judah Smith and Carl Lentz should step in.
"Hey @judahsmith I think you need to get your boy Bieber back in church. He needs guidance," tweeted Shawn Raley, a youth minister at Oak Grove Christian Church, according to his bio on the social network.
When another Twitter user suggested that "Bieber needs Jesus" because "he is ruining his life," Cody Valentin, a self-described "sinner saved by grace," responded: "He claims to know Christ already. Maybe Carl Lentz should give him a call or Rich Wilkerson. Oh, or maybe Chris Durso."
While a Christian blogger asked of pastor Smith, "How many more of these @justinbieber incidents have to occur before you admit he is not displaying the fruit of regeneration?" — another observer simply tweeted at The City Church pastor to "get your youngin JB under control!"
David Arnold, a minister at Granger Community Church in India, took a softer approach to the news of Bieber's arrest: "Hey @carllentzNYC — what's up with the Biebs? Praying for him...needs a little more of the Word and an about-face of his toes."
Bieber, whose bail was set at $2,500, has openly talked about having a relationship with Jesus Christ and believing that He died for his sins. The teen, who also has several faith-inspired tattoos, shared in a 2012 interview that he does not go to church, but often prays to God. Despite that 2012 remark, Bieber shared in a tweet last year how affected he was by a sermon preached by Carl Lentz, his friend who pastors Hillsong Church in NYC.
"Love to my guy @carllentzNYC for the amazing sermon at church this morning. Love you man. I broke down today. Thank (you)," Bieber tweeted in September.
Most notably is Bieber's relationship with Judah Smith, pastor of The City Church in Seattle. Smith, who has spoken publicly about his relationship with Bieber, called the pop star a "spectacular young man" last year during a media interview.
When asked during an appearance on "Fox & Friends" in February 2013 how he and Bieber first became friends, pastor Smith revealed that he initially met the Canadian teen through his mother, Patricia "Pattie" Mallette.
"His mom called me about three years ago, and he was having a concert in Everett (Washington)," Smith explained. "Lo and behold he had heard me preach when he was younger in Toronto. I guess I used to put him to sleep. His mom said she'd play my tapes and he'd fall asleep."
Pastor Smith added, "I do my best to encourage him, and he's a spectacular young man."
The evangelical Christian pastor was asked by a host of the Fox show how he counsels a celebrity like Bieber, who "has every earthly temptation" thrown at him, including girls and drugs.
"I tend to think certainly Justin has a lot of opportunity and temptation, but frankly I think in the 21st century, we probably all do. I would encourage him like I would encourage most of our church in Seattle in terms of being like Jesus and asking the all-important question — what would Jesus do? Justin makes fantastic decisions in his life," Smith said at the time.
Smith's interview on Fox came during a media tour to promote his latest book, Jesus Is: Find a New Way to Be Human. Bieber openly supported Jesus Is, sharing with his tens of millions of social media followers, "So proud of my pastor… Judah is the best speaker of our generation."
Bieber, who appeared Thursday in court wearing an orange jumpsuit, reportedly refused to cooperate with the police officer who arrested him, and asked when stopped, "What the f*** did I do? Why did you stop me?" Miami Beach Police Chief Raymond Martinez told reporters that Bieber also "made some statements that he had consumed some alcohol, and that he had been smoking marijuana and consumed some prescription medication."
Twitter user Brian Miller suggested in a tweet to pastor Smith on Thursday that "criticizing celebrities reveals so much of our human condition. To us, as long as others seem worse than us, we are good."
One of Bieber's ardent fans also sent a message to Smith, tweeting, "Pastor @judahsmith you need to intervene in @justinbieber's life he really needs you right now more than ever!" She tweeted the hashtag "#prayforJustin," which many of Bieber's supporters were using Thursday, although "#FreeJustinBieber" and "FreeBieber" proved more popular.
A video of Bieber's court apperance is below: