Justin Welby Raises Concerns Over Religious Freedom for Christians in Talks With Saudi Crown Prince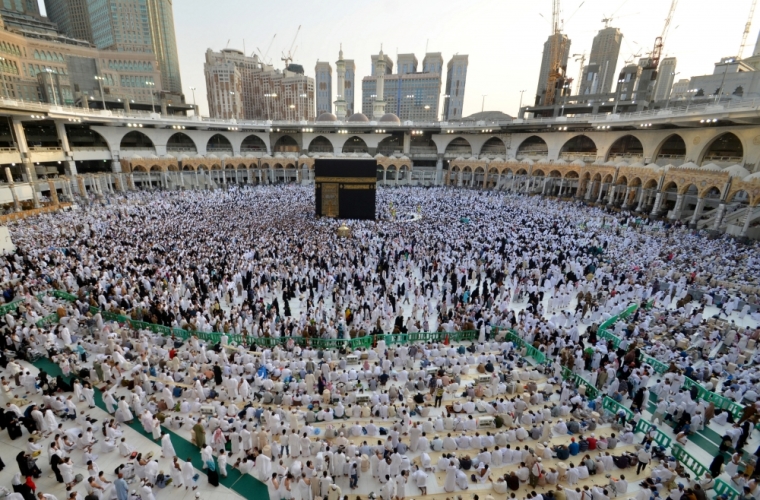 The Archbishop of Canterbury, Justin Welby, met with the Crown Prince of Saudi Arabia Mohammed bin Salman bin Abdulaziz in Lambeth Palace, and said he had a "cordial and honest" discussion on religious freedom for Christians.
"The archbishop shared his concern about limits placed on Christian worship in the kingdom of Saudi Arabia, and highlighted the importance for leaders of all faiths to support freedom of religion or belief, drawing on the experience of the U.K.," a Lambeth Palace spokeswoman said in a statement.
The hourlong meeting was also attended by the Bishops of Newcastle and Leeds, Christine Hardman and Nick Baines, according to Anglican News.
"As leader of the worldwide Anglican Communion, the Archbishop shared the challenges and concerns of Anglicans from around the world, who often as a minority faith community have few advocates for freedom of religion or belief where they live," the spokeswoman added. "He emphasized the crucial role that Saudi Arabia could play in protecting minorities across the world."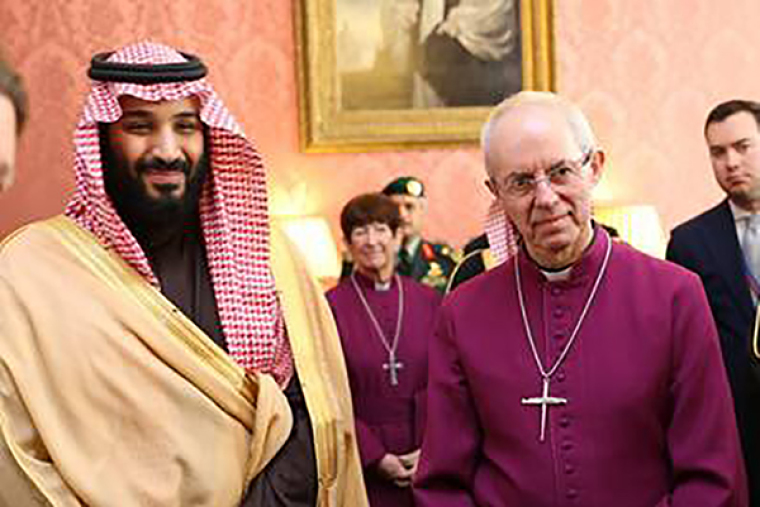 The archbishop and Prince Mohammed bin Salman discussed Saudi Arabia's "Vision 2030" initiative, which is mainly aimed at reducing that country's dependence on oil by diversifying its economy.
Saudi Arabia, a leading U.S. ally, claims that all its citizens are Muslim, mostly Sunni, but according to some estimates, about 1.5 million Christians, mostly foreigners, live in Saudi Arabia. Wahhabism, which is described as "ultraconservative," is the dominant form of Islam adhered to in the kingdom.
Prince Mohammed bin Salman has recently announced several cultural reforms, including the lifting of a ban on women driving.
In its 2017 report, the United States Commission on International Religious Freedom noted that "religious freedom conditions in Saudi Arabia improved in certain areas."
"Nevertheless," the report added, "the government continues to privilege its own interpretation of Sunni Islam over all other interpretations and prohibits any non-Muslim public places of worship in the country. Saudi courts continue to prosecute and imprison individuals for dissent, apostasy, and blasphemy, and a law classifying blasphemy and the promotion of atheism as terrorism has been used to target human rights defenders, among others."
The Saudi government also "continues to restrict a broad range of human rights, especially women's participation in society, including through the legal guardianship system."
Although the U.S. State Department has designated Saudi Arabia as a "country of particular concern" repeatedly since 2004, most recently in October 2016, "an indefinite waiver has been in place since 2006 on taking an otherwise legislatively mandated action as a result of the CPC designation."
Human rights defenders say Western governments need to take religious freedom more seriously in their dealings with Saudi Arabia, and not trade it for other strategic needs.