K-Pop News 2018: Former Super Junior Member Han Geng Dating 'Arrow' Actress Celina Jade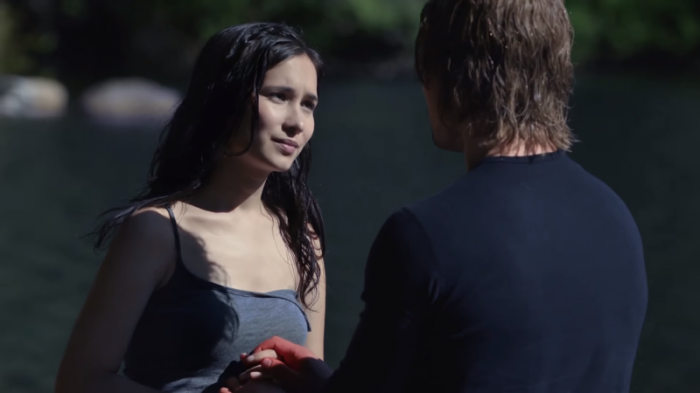 Former Super Junior member Han Geng is dating actress Celina Jade.
On Feb. 9, the former Korean sensation celebrated his 34<sup>th birthday in the most romantic way — by making his relationship public. Posting on his personal page on Weibo, a popular networking portal in China, he said, "Hello, 34. Hello, my lady." He also tagged Jade's account in the short post.
His girlfriend replied accordingly, shocking many fans. "Hello my man," said the 32-year-old American-Hong Kong actress.
Fans are often affected when their idols enter a relationship, but in East Asian countries like China, Japan and South Korea, this effect is doubled or even tripled. One fan commented on the post, "I'm heartbroken," while another said, "This is too sudden. I can't accept it."
However, it looks like no one can rain on the pair's parade, who Chinese media say first met at an award show back in September.
The two shared the stage at the Golden Rooster film awards, China's version of the Oscars. The pair were tasked to present the Best Music Score, but that happened after they walked the grand staircase together, with Han Geng holding her hand.
At that time, the two only exchanged few good words on stage, before proceeding with the awarding. After that, Jade posted a snap of their short hosting gig on Instagram and captioned it with "Presenting an award last night at #GoldenRooster #ChineseOscars with fellow actor #HanGeng Was a cool experience." Besides that, the pair have never worked on the same projects.
Jade is best known in the U.S. as twins Shado and Mei in "Arrow." Currently, she is enjoying her rising popularity in China following the massive success of her movie "Wolf Warrior 2."
Han Geng, meantime, was among the first foreign idols to debut in South Korea. But harsh laws regarding foreigners working in South Korea at that time prevented him from maximizing his skills. In 2009, he filed a lawsuit to free him from his contract with SM Entertainment then moved to China to pursue a solo acting career.