Kanye West Says God Wrote His Curse Filled Gospel Album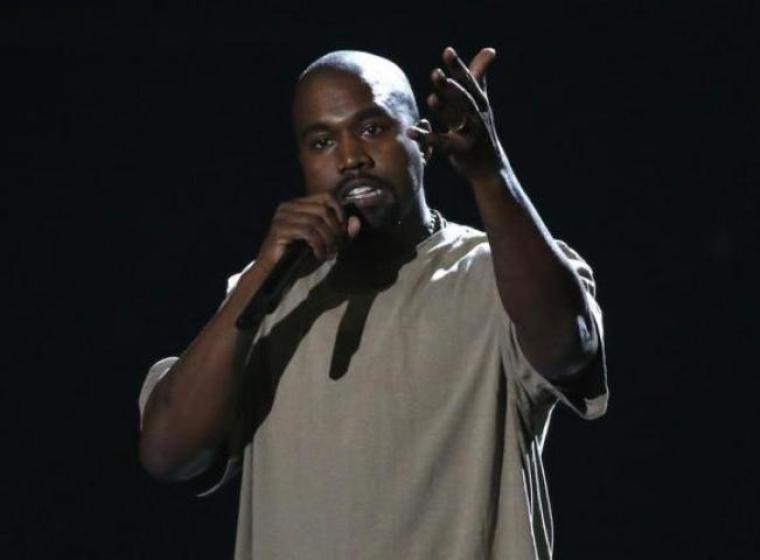 After gospel music star Kirk Franklin was pictured in a studio with rap mogul Kanye West, the rapper is revealing what the entertainment industry veterans spoke about.
The 38-year-old "Yeezus" rapper said he and Franklin, 46, were discussing West's upcoming yet-to-be officially titled eighth studio album. West explained why he was referring to it as a gospel record.
"When I was sitting in the studio with Kirk, Kirk Franklin, and we're just going through it. I said this is a gospel album, with a whole lot of cursing on it, but it's still a gospel album," West said in an interview on Big Boy Radio.  "The gospel according to Ye. It's not exactly what happened in the Bible, but it's this story idea of Mary Magdalene becoming Mary."
The rapper went on to reveal that he believed God, his late mother, Donda West, and his wife Kim Kardashian's late father, Robert Kardashian Sr., were helping him finish his album.
"I'm only doing 1 percent, 2 percent of the work and God is doing the rest of the work. My mom … had Teddy Riley change his flight and come back to the studio," West asserted. "Robert Kardashian is making sure that all the deals is getting done. He's still doing deals for controversial black people from up in Heaven."
Last Monday, Kardashian, 34, posted a poll on Twitter to ask fans what they thought of the album title So Help Me God compared to Swish, and his most recent announcement of changing the upcoming Feb. 11 release name to Waves.
"WAIT new poll. Which album title do you like best? @kanyewest," she questioned.
Out of 439,102 votes, the final poll results revealed that 46 percent of West's fans would like to call the album So Help Me God, with 30 percent preferring Swish and the remaining 24 percent preferring Waves.
West went on to explain that he does not have an album title yet and explained why Kardashian posted the poll.
"We don't have a name, yet .. I wanted to get peoples' opinions of how they felt," he said.
The 38-year-old rap mogul told fans that his latest record would be a gospel project when he tweeted about it on Jan 27.
"This album is actually a Gospel album," West tweeted.
West has previously publicly identified himself as a Christian. In an interview with Paper magazine last year, he recalled an enlightening moment when he went to the dentist and began to think deeply about his life after being given nitrous gas for his procedure.
West said the moment allowed him to see that there was no reason for him to expect to be compensated every time he gave to someone or made a contribution to society.
"I'm a Christian so I'll speak in Christian terms: God will give you tenfold. Then I said in my mind — I'm still under the gas and getting my teeth cleaned — But I just want to be remembered," West told to Paper magazine. "And I immediately corrected myself. I said, It doesn't even matter if I'm remembered."