Kanye West, Kim Kardashian West Meet With Minister Louis Farrakhan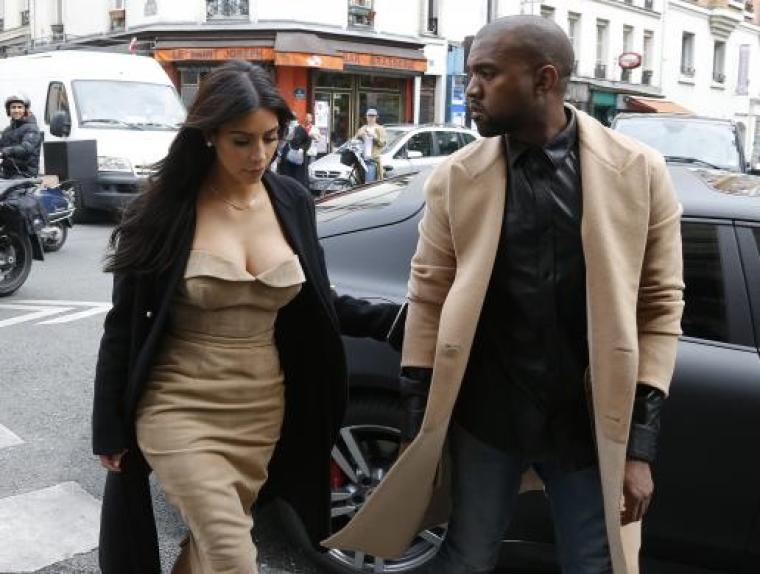 Kim Kardashian West and her rap mogul husband Kanye West recently spent some time with Minister Louis Farrakhan Muhammad, the leader of the Nation of Islam.
The Wests were pictured with the minister in a recent photograph posted by 30-year-old Georgia rapper Cyhi The Prynce. According to the rapper born Cydel Young, the Chicago rap mogul and his "Keeping Up With The Kardashians" reality television star wife went to see the minister who engaged in encouraging conversation with them.
"Me YE North and @kimkardashian went to see the Minister @louisfarrakhan and I was honored the words he spoke to us were very encouraging. Then we at some good soup and Ye asked me to rap a verse for him so I had to give him the first verse to #Mandela he said I have a brilliant and deep mind," Cyhi The Prynce captioned an Instagram photograph. "Great experience with his family and Ye's family!!! I came along way from getting kicked out of highschool in the 10th grade lol hey now I might be the most influential person to ever come out my highschool crazy how GOD works!!!#Mr.Redan #Goodmusic #Family #Leaders."
Despite sharing a meal and conversation with the Nation of Islam leader, both Kim, 34, and Kanye, 37, have been vocal about being Christians. Although reports from blogs like Media Takeout may suggest that the couple may be considering converting to the Nation of Islam, Rumor Fix reached out to representatives of the couple who insist they are still identifying themselves as Christians.
Last year, Kanye appeared on Power 106 FM where he defended comparing himself to well known figures including Steve Jobs. However, he insisted that instead of calling him egotistical, people should focus on his intent for distributing his messages the way he does.
"You do not want to go against the power. I'm working on one mission, and that's a mission from God," Kanye said on the radio show. "I'm gonna make it very clear exactly what I'm here to do."
He also insisted that he is not here to be egotistical, but to help others.
"I'm here to help. I'm going to apply all the blessings I've got," he previously said on the radio show. "We're moving to the future. [And] I'm gonna be the anchor."