Kate Middleton Parents Moving into Kensignton Palace for Baby George? Prince William 'Pleased'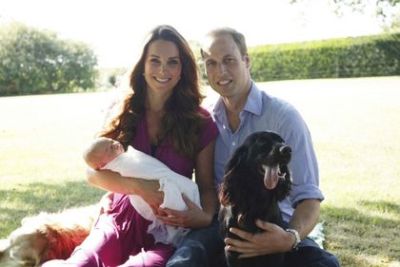 The parents of Kate Middleton, Carole and Michael, have reportedly been given a flat at Kensington Palace in order for them to be closer to their grandson, Prince George Alexander Louis.
The Duchess of Cambridge and Prince William, both 31, recently moved into their home at Kensington palace with baby George and her parents are also expected to move in soon. Middleton, who gave birth in July, is believed to have set aside a two-bedroom apartment in the 21-room palace for her parents who are expected to help her care for the newborn, according to the Daily Mirror UK.
"William is really pleased they will be close-by. He is really behind the idea," a source told HollywoodLife.com.
"The guest area will allow Carole and Michael [Kate's father] to be near Kate whenever possible," the source revealed.
More than $1 million has reportedly been set aside for renovations on the apartment, which was previously occupied by Princess Margaret until her death in 2002. Carole, 58, and Michael, 64, will leave their Bucklebury estate temporarily to assist the royal couple.
William, who recently returned to his duties as a RAF search and rescue pilot, opened up about fatherhood at the Anglesey Show in England. At one point William joked about the intensity of first-time parenting during his speech.
"I have to say that I thought Search and Rescue duties over Snowdonia were physically and mentally demanding, but looking after a three week-old baby is up there!" he joked later revealing "He's pretty loud but of course very good looking!"
The Duke and Duchess of Cambridge temporarily moved in to Middleton's parents at their Bucklebury estate just one day after Prince George's birth. William noted that the family has had a "few sleepless nights," however the "new addition [is] sleeping much better now."
Prince George is the first child for the royal couple and William revealed that fatherhood has been challenging in a separate interview with CNN.
"[George is] growing quite quickly actually. But he's a little fighter. He kind of, he wriggles around quite a lot. And he doesn't want to go to sleep that much, which is a little bit of a problem," the prince quipped.
"He's a little bit of a rascal, put it that way. So he either reminds me of my brother or me when I was younger," he continued. "I'm not sure. But he's doing very well at the moment."