Katie Davis Majors, Young Adoptive Mother of 13 Ugandans: Where Is God in Suffering? (Interview)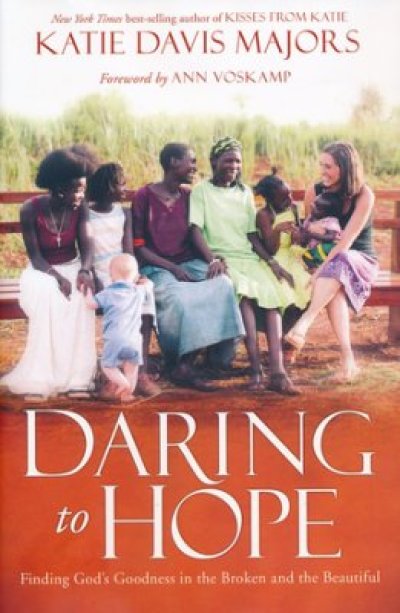 Reading New York Times bestseller Katie Davis Majors' latest book, Daring to Hope: Finding God's Goodness in the Broken and Beautiful (Multnomah, October 2017), was like peering into Majors' soul. Oftentimes heart-wrenching and always too close for comfort, the book leads readers to wrestle with their own doubt and fear that God may not be as good as we believe. "[E]ither God is not actually who He says He is, or He is and I needed to relearn how to know Him even in hardship," she writes.
Majors, who adopted 13 Ugandan girls by her mid-twenties, lays bare everything in this sequel to her 2012 bestseller, Kisses from Katie (31 consecutive weeks on the NYT bestsellers list).
The young American missionary reflects on her intense journey of "wrestling with God" in the book, describing her faith when she first arrived in Uganda as "real" but "fragile." She writes: "Reality would shatter my optimism, but I would realize that my positivity was only a cheap substitute for true hope anyway. The Lord would take the darkness and make it my secret place, the place where I knew Him more intimately and deeply than I had ever fathomed possible."
Life shatters and doubt creeps forcefully into Majors' heart when she loses her 4-y-o daughter to her biological mother, and a dear friend that she poured her utmost physical, emotional and spiritual effort into saving, dies. "Is God really good, does He really see me, and how does He love us in all this mess?" she starts to question.
The Amazima founder reflects, "It wasn't outward service or success that would teach me who God really was. It wasn't the long path to Peniel that changed Jacob; it was the wrestling."
"But one thing I do know. In the wrestling, He makes us who we are meant to be in Him."
Below is the interview with Majors about her new book and finding God in suffering and blessing.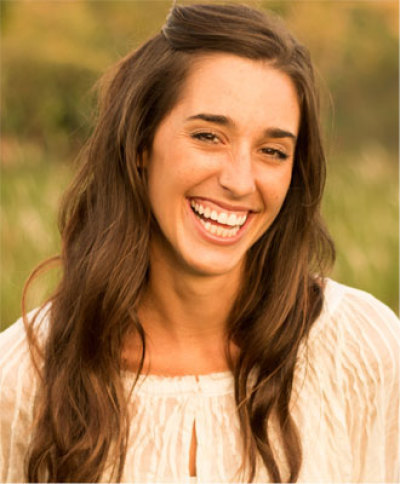 ChristianWeek: As I read your book I identified so much with some of the wrestling you had with God, and the fact that you want to believe that God is good but the death, pain and disappointment you witness was just so great. With all that you've been through, what does the blessing of God look like?
Majors: I think God's blessing can often look different than we expect or imagine. When something turns out with a happy ending, when God answers "yes," when a lot of people show up or someone is healed or a ministry balloons, we can mistakenly think it means that God is blessing those efforts, that God is "in this" more than He is in something else. But that's not biblical. There are plenty of examples in Scripture where tragic, difficult things happened, for example, Joseph, who was betrayed by his brothers and sold into slavery, who was wrongly imprisoned, who was falsely accused by Potiphar's wife, and then forgotten by the chief cupbearer. Was this God's curse on Joseph, a lack of blessing? No; it says that the Lord was with Joseph and gave him success in everything he did.
Early on in my ministry God gave me some pretty big and extraordinary things to do. I didn't intend to start Amazima, I didn't plan to adopt 13 children, I didn't plan to live in Uganda indefinitely. These past few years though, my ministry has looked a whole lot more ordinary. There have been more ups and downs, but I don't believe God is blessing us any less. It just looks different on the outside. Sometimes He allows us to see what He is up to and sometimes He doesn't. Sometimes we see the rewards of our efforts, the answers to our prayers, the direct response to our ministry, and sometimes we don't. But we know much more is going on than what we can see with our physical eyes. And in all of it, just like with Joseph, He is near. He is with us. This is the greatest blessing of all.
ChristianWeek: How can you distinguish if something bad happens that it's the will of God or a hidden blessing and not a curse?
Majors: I'm not sure we can always be sure what is or isn't God's blessing, or what is or isn't a curse. Scripture says nobody knows the mind of the Lord — nobody is His counselor. We can't really know what He is up to. We can just be faithful with what He has placed in front of us. This is really hard to do though, especially when His ways are so mysterious, and when our hearts are heavy and hurting. Ultimately it comes down to trust. We can trust Him completely, even when we cannot see what He is up to.
ChristianWeek: One of the hardest things to wrestle with is when good people suffer while bad people prosper. Have you ever had thoughts like these and what did God reveal to you about this seemingly unfair situation?
Majors: Yes, of course. Unfairness is everywhere. Why are some people born into privilege and opportunity and others aren't? Why did my friend die? But then also, what happened to Christ himself was unfair — an innocent man tortured to death on a cross. What I try to do, when I'm wrestling with why, is to ask God to give me His empathy and kindness and love towards the person who is hurting, to help me be His hands and feet, to show me what I might do to offer His hope. We are told to pray for our enemies, to pray for all to come to a knowledge and faith. I try not to fixate too much on what is unfair and instead try to think of what I can do on behalf of Christ.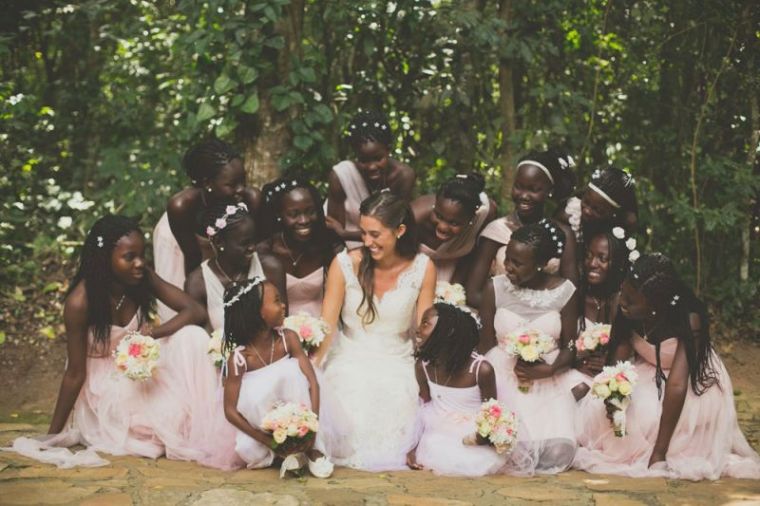 ChristianWeek: Have you ever once during your struggles wanted to leave Uganda and return to a stable life in the U.S.?
Majors: No. I've lived here now for a decade. This is my home; my family is here. My daughters are Ugandan, and I love being able to raise them in their beautiful culture. Uganda is comfortable and familiar to all of us. The people, the culture, the language, the food, the roads, the pace of life, all of it is our "normal." There are people in the States that I miss and love, but technology is so much farther along than it was when I first came here. We are able to keep in touch and see each other when we can.
ChristianWeek: You talk so much about your life, children, friends, but very little about your husband. Why did you leave him out?
Majors: Did I leave him out? I talk about him a lot in the last few chapters of the book. You know, with any relationship there are a lot of details that are so sacred, they are meant for you and the person. There are certainly some things about Benji and me that I just wanted to keep private. But I tried to share about him and what an amazing man of God he is. I wanted to be careful to not make it seem like Benji was the answer to some of my grieving and wrestling with God; because I believe truly that GOD was the only answer there. I didn't want it to seem Benji was the solution, when God Himself was the answer.
God's timing with Benji was so perfect because most of the wrestling I did with Him was pre-Benji, where I really was with Him in the deepest and darkest places, and only He could carry me. I admit that I'm also a little sensitive to the many young girls out there who are waiting and hoping for a partner in ministry, who are wondering who they might marry and when that might happen. I used to get that question a lot, if I one day hoped to get married. Of course I did, but as a single person, you have to just keep your gaze fixed on the Father and run the race before you, run in your lane, and don't worry too much about whether or not, or when, or how, or if, you will find a spouse.
ChristianWeek: The story of Katherine's death and how you hoped, believed and prayed without doubt but it turned out that she died — how would you counsel someone who has also put their full faith into something but it didn't have the "happy ending" they expected and now is afraid to trust in God or reluctant to have what they might call "naïve" hope again?
Majors: If someone was struggling with trusting God again, I would encourage her to take her burdens and tears to our Father and not be afraid to wrestle with Him. God can handle our questions. He can carry our wounds. Nothing is too big or too much for Him. He wants authentic, vulnerable hearts, an intimacy with us that is unlike any other relationship we have. This is what we see in the Psalms. We see David, a man after God's own heart, pouring out his pain, coming to the feet of the Father in confession, in anguish, remembering His faithfulness while at the same time asking, "Why have you abandoned me to the grave?" We can dare to hope again because we have a God who is Hope Himself. When the river is dry and our hearts are broken, there He still is, with us, beside us, holding us. How He longs to comfort us in our grief! We have to dare to believe that God can and will meet us in our desperate places just as much as He meets us in the bounty.
For more information about Katie Davis Majors, visit her website.