Katy Perry Talks Not Being Christian Or Believing In Heaven Or Hell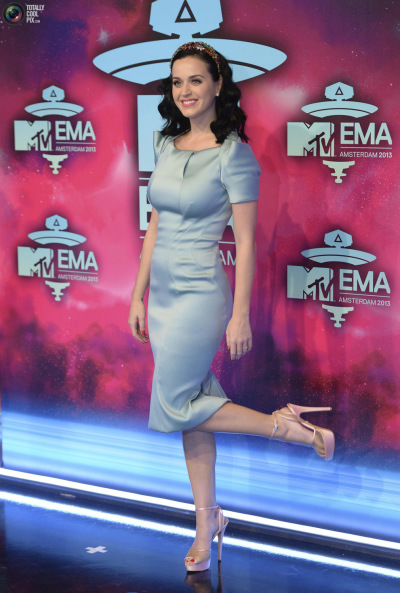 Katy Perry, the 29-year-old singer and songwriter, is revealing that while she prays she no longer identifies with Christianity.
"I don't believe in a heaven or a hell, or an old man sitting on a throne. I believe in a higher power bigger than me because that keeps me accountable," she told Marie Claire magazine recently. "Accountability is rare to find, especially with people like myself, because nobody wants to tell you something you don't want to hear."
Perry, who took the Billboard charts by storm with her hit song "I Kissed a Girl" in 2008, told Marie Claire that she no longer considers herself a Christian despite being raised by Christian ministers.
"I'm not Buddhist, I'm not Hindu, I'm not Christian, but I still feel like I have a deep connection with God. I pray all the time - for self-control, for humility," she told Marie Claire. "There's a lot of gratitude in it. Just saying 'thank you' sometimes is better than asking for things."
Despite her decision to perform music that may seem controversial to the Christian community, the chart-topping singer has never shied away from crediting the Christian church for giving her a start as a performer.
"The atmosphere I grew up in was 100 percent Christian," Perry said her "Part of Me: 3D" movie which was released last year. "I started singing in the church, I never really had another plan."
Keith Hudson, the singer's father who runs Keith and Mary Hudson Ministries with Katy's mother, admitted that he was worried when the news of their daughter's musical direction broke.
"I was a little concerned, yeah, 'cause I thought my ministry after 30-something years is over," Hudson said in the movie. "But, you know what? Never had a problem."
Still, Perry insisted that she has a great relationship with her parents.
"People don't understand that I have a great relationship with my parents … like, how that can exist. There isn't any judgment," Perry told Marie Claire. "They don't necessarily agree with everything I do, but I don't necessarily agree with everything they do. They pray for me is what they do."