Woman in Kazakhstan Found Not Guilty for Helping Download Bible App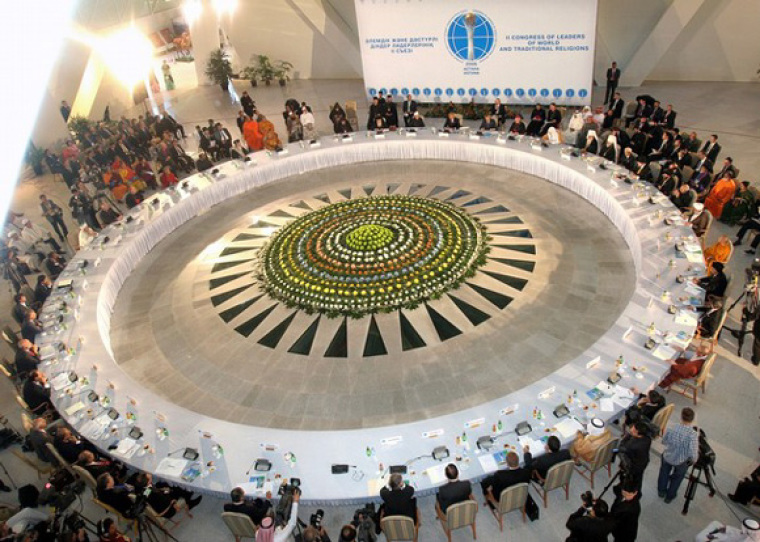 A court in South Kazakhstan has declared that a Christian woman who showed another person how to download the Bible on a smartphone is "not guilty" of illegal missionary activity.
The South Kazakhstan Regional Court in the city of Shymkent acquitted Dilobarkhon Sultanova of the charge this week, according to Radio Free Europe.
Sultanova was accused of illegally propagating Christianity after she told a woman she met at the New Life church in December how to download the Bible on her mobilephone. She was charged in January, as the woman filed a police complaint, alleging she was being encouraged to convert.
International Christian Concern's Central Asia Correspondent Amy Penn says the complainant is suspected of being a police plant "because she begged for help downloading a Bible" and later reported the woman who helped her.
Kazakhstan is the world's largest landlocked country and requires all religious groups to register with the government, claiming that such measures are needed to deal with the threat of terrorism. Local authorities have been given the power to penalize activities of unregistered organizations with fines or detention.
The country's Law on Extremism empowers the government to designate a group as an extremist organization, ban its activities as well as penalize its members.
Last May, police raided a Baptist church service and arrested 21 people, according to the Open Doors ministry. Police took their fingerprints, photographed them and forced them to give their personal information. Later, eight of them received summary fines without any court hearing.
In September 2016, two Christians were fined for offering unsolicited Christian literature to villagers in East Kazakhstan. In October and November, the government officially rejected their appeals against the fines.
In December 2015, a Seventh-day Adventist member was sentenced to two years in a labor camp for discussing his faith with students. The students were apparently recruited by the secret police.
About 70 percent of the 17 million people in Kazakhstan are Muslim, mostly Sunni from the Hanafi school of Islam. Around one-fourth of the population is Christian, mostly Russian Orthodox.
Several Protestant churches exist in the former Soviet country but not all of them have registered with the government. Pentecostal and Baptist groups are seen with suspicion by the authorities as well sections of the population.