Ken Ham: Atheists 'Borrow Christian Worldview' but Reject God, Since Secular Worldview Is 'Meaningless'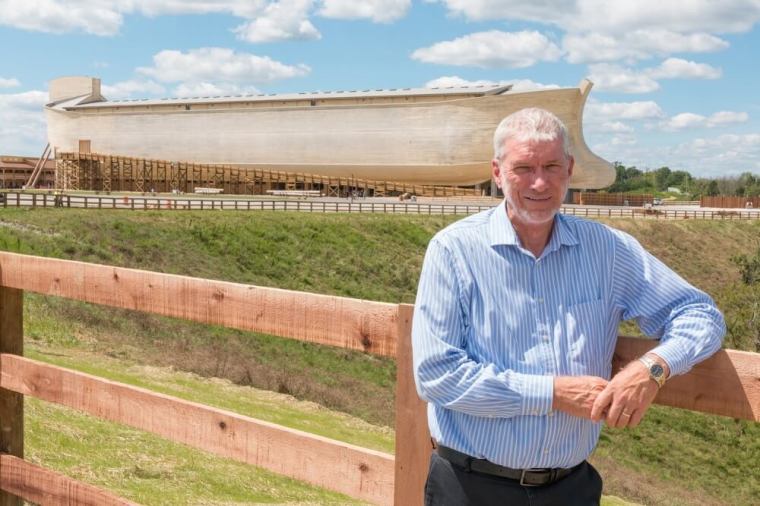 Young Earth Creationist Ken Ham, who frequently speaks out against the growth of atheism in society, has said secularists borrow from the Christian worldview, despite rejecting God, since their worldview is "bankrupt, meaningless, and hopeless."
"How do secularists determine right and wrong? Bill Nye told me 'a consensus of the tribe,' but then it's all subjective. How can secularists talk about morality? Without an absolute basis where do they draw the lines? Who draws the lines? Ultimately it fails," Ham wrote on Facebook on Monday.
"Secularists borrow from the Christian world view — they borrow from the laws of nature, from laws of logic — they assume God whom they reject. The secularist worldview is ultimately totally bankrupt, purposeless, meaningless, and hopeless — purpose, hope and meaning are only found in Christ," he added.
Ham then linked to an Answers in Genesis article published earlier this week, in which he admitted that when he calls out atheism on social media, atheists get upset with him.
"They hate having atheism referred to as a religion or a belief system. But that's exactly what it is," Ham wrote.
The article then listed the different ways in which atheism fails to offer things such as hope, meaning, or purpose.
The AIG team said the Bible reveals that there is a bleak view of life without God.
"The Old Testament book of Ecclesiastes, a philosophical look at the meaning of life, expresses the hopelessness of life void of God with the constant refrain 'all is vanity' (Ecclesiastes 1:2, 14, 2:17)," the article stated.
In the past, Ham has argued that atheists are not so much fighting against Christians in their legal battles concerning the separation of church and state in America, but are opposing Jesus Christ and His counter-cultural message.
"The message of Christianity and the Resurrection of Jesus Christ is counter-cultural. Our culture does not like the message that there is only one way of salvation, that they are sinners deserving of punishment, and that they must repent and trust in Christ to be saved," wrote the AIG, Creation Museum, and Ark Encounter theme park president.
"This message has made people angry from the days of Jesus right up until now, and people will not stop fighting it until Jesus returns," he added.
The Ark Encounter in Kentucky is set to host the world premiere of evangelist Ray Comfort's new movie, "The Atheist Delusion," aimed at tackling the beliefs of atheists, on Oct. 22.
Comfort said that it is an "honor" that AIG has agreed to premiere his movie.
"From the start, we were concerned that people wouldn't take seriously a movie that 'destroys atheism with one scientific question.' But it does exactly that by scientifically confirming the existence of God," the evangelist said in a statement shared with CP.