Ken Ham: Failure to Find Alien Life Reveals People Must Seek God, Not Extraterrestrials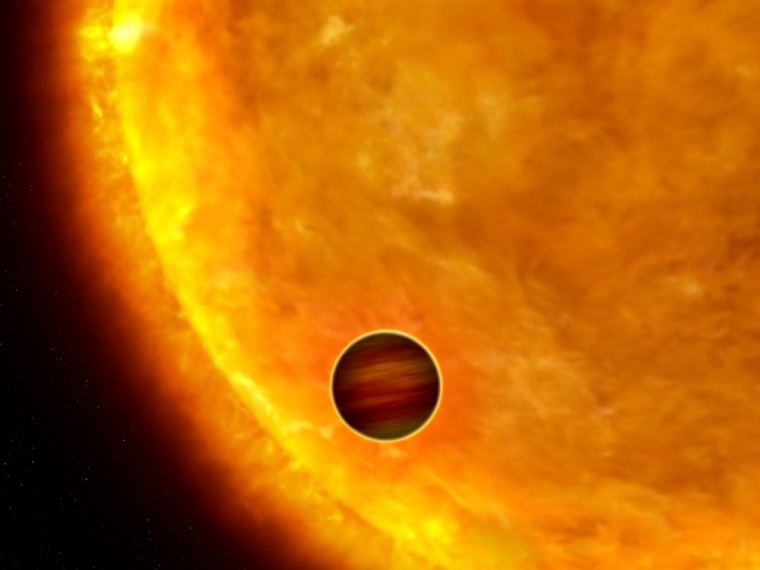 Young Earth Creationist Ken Ham says ongoing failures in the scientific community to find alien life, or an Earth-like planet likely to support life, backs the view that the Earth is unique in the universe.
"For years, researchers, who cling to a belief that life must have evolved elsewhere in the universe, have looked for extraterrestrial life. Recently, much of this research has been focused on trying to find 'Earth 2.0,' a planet orbiting a distant star (called an exoplanet) that has similar qualities to Earth. But such a planet remains elusive," Ham wrote on his Answers in Genesis blog on Monday.
He linked to an article earlier in May in Tech Times which said that despite NASA telescope Kepler identifying 1,284 new exoplanets, not a single one appears to be close enough to Earth to support hopes for discovering alien life.
As science writer Sarah Scoles pointed out in 2014, the obsession over discovering an alien-life planet in part stems from the rejection of the idea that the Earth is special and unique.
"And there's been a cultural shift, Scones explained, that has led us from seeking to occupy the center of the universe to 'wanting so badly not to be anomalous and alone,'" the article noted.
Ham said that the failure to find an Earth 2.0 is a "big problem for those who hold to a naturalistic, evolutionary worldview," and suggested that it upholds the creationist view that Earth is the only planet with intelligent life in the universe.
"If evolution is true, Earth should just be one planet out of many where life managed to evolve. In this view, Earth cannot be special — life just randomly happened to originate here. Yet Earth continues to appear to be uniquely suited and designed for life while other planets are barren and inhospitable," the Creation Museum CEO wrote.
As for the desire to find alien life so that humans don't feel so alone, Ham pointed out that God is all that people need.
"We are not alone in the universe. We are constantly being upheld (Acts 17:25) by the One who created and upholds the universe (Hebrews 1:3). Instead of seeking for a twin to Earth and intelligent alien life, these researchers should seek the Creator who loves them and died for them," he added.
In the past, Ham has spoken out against NASA estimates that the discovery of alien life is only decades away.
"Evolutionists are convinced they'll find life in outer space because if evolution occurred here on Earth, then it must have occurred somewhere else. According to secularists, Earth is not special," Ham wrote back in May 2015.
"Now, we are not told in Scripture if there is no life on other planets or moons. But it certainly seems like there is not. Life did not evolve on Earth or anywhere else but was specially created by our Creator as Genesis clearly tells us," he added.
Christians hold diverse views when it comes to the possibility of life elsewhere in the universe, however.
Vatican astronomer Guy Consolmagno has speculated that it is only a matter of time before alien life forms are discovered, but said they would neither prove nor disprove the existence of God.
Consolmagno, who is the president of the Vatican Observatory Foundation, added in September 2014 that a potential discovery of alien life would also pave the way to questions on salvation and how it relates to intelligent species.