Ken Ham Laughs Off UK Scientists' Suggestions That Aliens Sent Space Seed Micro-Organism to Start Life on Earth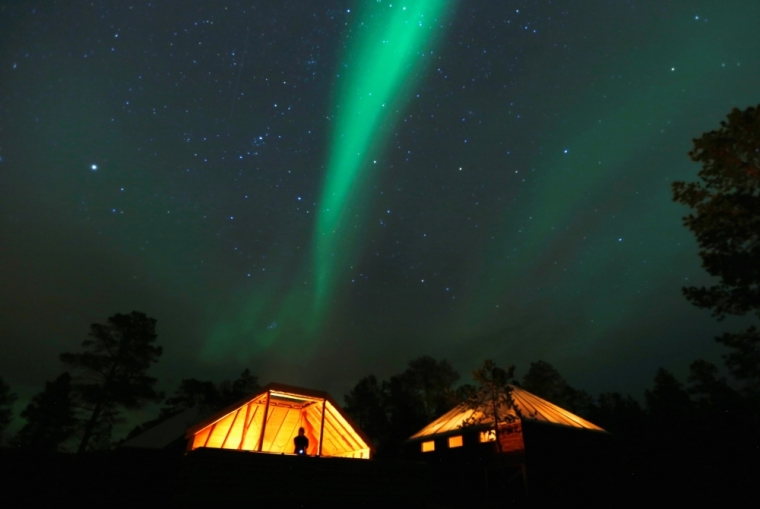 Answers in Genesis CEO and President Ken Ham has dismissed suggestions by U.K. scientists that life on Earth might've been started by extraterrestrials who sent the first micro-organism to the planet.
"Sometimes when I read the science news I just have to laugh. It seems that secular scientists are willing to believe anything, no matter how ridiculous, rather than admit the truth that they know in their hearts," Ham wrote in a blog post for AiG.
His comments refer to a story in The Huffington Post from February, where a team of U.K. scientists examined a small metal circular object they believe might have been sent by extraterrestrials to create life on Earth. The object was discovered by astrobiologist Milton Wainwright and a team of researchers, who were looking into dust and minute matter gathered by a high-flying balloon in Earth's stratosphere.
"It is a ball about the width of a human hair, which has filamentous life on the outside and a gooey biological material oozing from its centre," Wainwright said at the time.
"One theory is it was sent to Earth by some unknown civilization in order to continue seeding the planet with life."
Ham said that the idea that life came from extraterrestrial intelligence is nothing new, and argued that it's often used by secular scientists as a way to answer two major problems with the evolutionary origin of life, namely complexity and time.
"You see, even if Earth is 4.5 billion years old, as secular scientists say, there isn't enough time for the incredible complexity of life to have evolved. Even a single cell or supposedly 'simple' bacterium is incredibly complex," Ham said.
"So the idea of panspermia takes the tricky problem of the origin of life and sticks it somewhere out in the universe. But, of course, this begs the question of where that extraterrestrial life came from!"
He added: "So these scientists are willing to accept the idea that extraterrestrials — for which there is not one shred of observational evidence for their existence — seeded life on Earth, but they reject the observational evidence seen all around them that clearly points to the Creator and to the history recorded in His Word."
Ham continued: "Life wasn't seeded on Earth by extraterrestrials. There is no need to apply to outlandish ideas for how life got here when the answer is clear from the eyewitness Creator — all life was designed, fully formed and functioning, by God at the very beginning.
In July 2014, Ham clarified that he does not believe that alien life exists at all.
"I gave a theological reason why not. Understanding the Gospel that God's son became a man, became a descendent of Adam, became the God-man and remains the God-man our Savior, and that only humans can be saved — so obviously Jesus did not become a God-klingon, he became a God-man," Ham said, in an interview with fellow creationist Ray Comfort.
Ham, who also leads the Creation Museum in Kentucky, has also criticized NASA's ongoing search for alien life, and the amount of money spent on such efforts.
"I'm shocked at the countless hundreds of millions of dollars that have been spent over the years in the desperate and fruitless search for extraterrestrial life," he previously said.
The AiG CEO added that secularists are "desperate" to find alien life, because they believe it would give them evidence for evolution in other places in the universe. He argued that this search for alien life is "driven by man's rebellion against God."