Ken Ham Says There's a Civil War Between Creationism, Atheistic Evolution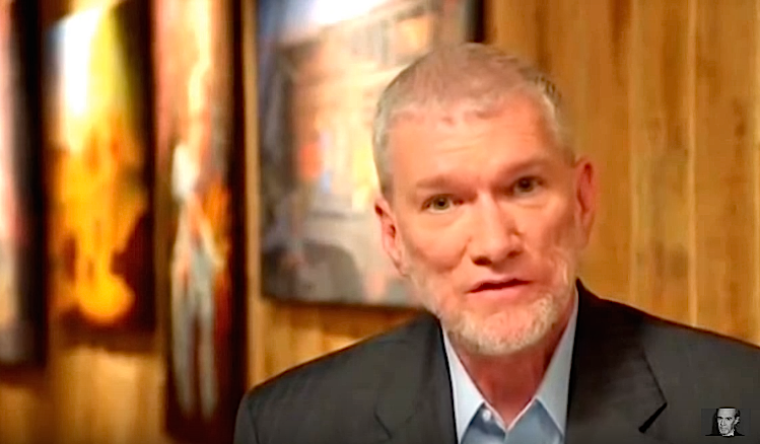 CINCINNATI — Creationist Ken Ham says there's a civil war happening in America against young earth creationism and that an atheistic view of evolution is permeating the world.
Ham recently hosted the premiere screening of the upcoming film "Is Genesis History?" at The Creation Museum and wants to reinforce the film's message to the public. The film makes the case for creation in six literal days and presents evidence that support the accounts in the book of Genesis.
Ham, who is not in the film, stressed to The Christian Post that what one believes about his or her origins has incredible consequences when it comes to one's worldview.
"What you believe about where you came from affects your whole worldview," Ham said. "If there's a God who created us then He owns us, then He has a right to set the rules to tell us what is right and what is wrong."
Ham, president of Answers in Genesis and Ark Encounter , argued that despite what the current popular scientific paradigm promotes, the Bible is a record of history that God has revealed to His creation, which says that all are sinners that rebelled against God like Adam and are in need of salvation.
"It also tells us, that when God created the first man and woman, He created marriage and that marriage is to be a man and a woman. It also says a man is made in the image of God and that animals aren't made in the image of God, only man is," he continued. "That has great implications on abortion, for instance. When sperm fertilizes the egg you have all the information that builds a human right there, a unique combination of a father and a mother. Then you have a human being that is made in the image of God. So abortion is killing a human being made in the image of God."
But Ham believes that the philosophy of atheistic evolution has permeated the world. As he travels the world, he sees that every nation, not only America, is being "indoctrinated" with that philosophy.
"We have had generations of kids come through the education system where they've thrown God out, the Bible out, prayer out, and creation out. They're teaching naturalistic evolution. The religion of evolution, I would say, is imposing itself on generations of our kids," he contended.
"The more we have generations indoctrinated in that philosophy, the more we will see their worldview being built on the foundation that man determines truth. [And] the more we will see them become intolerant towards Christians that say 'this is what's right and wrong because the Bible says that. This is what marriage is because this is what God made marriage.'"
The battle has already begun in America, he argued.
"Look at what we see happening, there's really a civil war going on! It's a civil war because we now have generations that have come through that atheistic education system," Ham said. "The consequence of that is [things are] becoming consistent with their worldview of 'we are our own God.' That's really what's happening! Moral relativism is permeating the culture."
The Australian-born Christian fundamentalist said that people who come out of a system that believes "there is no God" have no one who determines right from wrong. He quoted Judges 21:25, which says when there was no king to tell the people of God what to do, they all did what was right in their own eyes.
"There's a connection between generations of atheistic evolution and the secularization of the culture — that's the more we will have generations that believe 'there is no God and when I die that's the end of me, I don't exist anymore. So in an ultimate sense, life is meaningless and purposeless except what meaning I want to make right here and right now. Marriage? There's no such thing. Do whatever you want with sex. Get rid of spare cats, get rid of spare kids, what's the difference? Why not abortion? Do whatever you want!'" Ham said, illustrating the battle that rages in America where people want to remove God.
The 65-year-old went on to say that as you stand back and look at the world, especially the Western world, you see that everything has become increasingly secularized with a constant rebellion against Christian doctrine and morality.
"I believe we're living in what I would call a post evolution culture," he stated.
In the documentary "Is Genesis History?" Dr. Del Tackett, former president of the Focus on the Family Institute, travels around the world and talks with experts in geology, biology, astronomy, archaeology and more to show that observational science can be used to confirm God's Word and discredit evolution.
Along with creation, the film explores the questions and findings of whether or not humans evolved, the validity of a global flood, what happened to the dinosaurs and more.
Ham fully endorsed the film, saying that the scientists in the movie show that observational science "confirms the Bible's history about creation and the flood."
The Compass Cinema, Thomas Purifoy, Jr. film will be in theaters for one day through Fathom Events on Feb. 23. For more information, visit fathomevents.com
Follow Jeannie Law on Twitter:
@jlawcp